26 Jun 2017
Leadership Lessons and top 5 takeaways from Festival of Education and more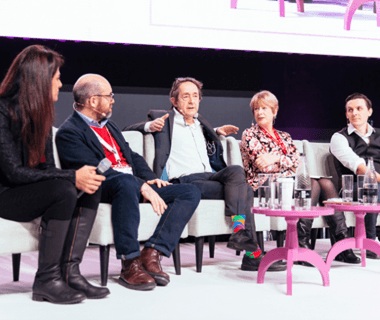 The 22nd of June saw the release of the first Teaching Excellence Frameworks results. Like other examples of assessments and measurement devices before it, it has caused its own set of controversies. With this move however it now brings that world more clearly to the colleges and universities within the UK. As Bett has been out and about this year meeting with schools, colleges and universities we've been hearing and seeing that the education community, at least in the UK, is keen for a period of calm as many leaders struggle with the reality of tightened budgets, increased scrutiny and increased expectations around student outcomes. It's been great to hear everyone's perspectives and there's still time to contribute your opinion and view, either through a chat, or if you want to complete our survey?
This is our third newsletter and we're delighted to see so many of you reading and engaging with them. A couple of highlights from the previous ones that you may have missed! We caught up with some of our speakers at Bett Middle East around unlocking social mobility, there's some lovely insights so well worth checking out.
Julia has been out meeting loads of you during #BettOnTheRoad, she's been uncovering some exceptional partnerships and you can read her top takeaways here.
As this month's theme is leadership, we thought we'd pull one of our talks from the Bett Archives. Here's a fantastic panel discussion on what it takes to be a good leader in education.

Our Call for Content has just completed and we've had a fantastic response of over 250 suggestions so look out for our announcement next month of the first sessions which will take place in the Bett Arena in 2018! We hope it will be a little something to inspire you before you go on holiday over the summer months. And If you're in the Southern Hemisphere we hope it brings a little joy to your winter!
Finally, we're still out and about visiting and next month we're partnering with Innovate My School so you can catch us at their events on 4th, 7th and 12th of July.