12 Jan 2018
Join us on day three where you can win a 4K infrared touchscreen courtesy of Avocor…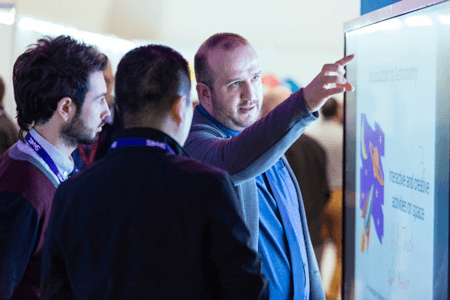 Day three continues with even more great content and exciting products launches to inspire all who attends!
Take a look at what we've got in store:
Avocor introduces the E Series – a new of touchscreens that combines the very latest in lightweights technology on a 4K infrared screen display
InvolvEdTech launches InvolvEd Tips – a guiding tool created to give parents quick tips on topics such as resilience, children well-being and parenting.
Lightspeed showcase their new release of the latest education-focused solutions for Chromebooks, Mac and Windows devices.
These events will be running every day at the show:
Join Brainstorm Media (stand D320) for a run through on all things VR and have the chance to see the product first hand
International Baccalaureate (stand B84) will be doing a live demonstration on the on-screen Middle Years Program (MYP)
Dynamite Dyslexic will be launching the Music Notation System and will be demonstrating the product throughout the event
Schrole (stand H280) showcase their range of recruitment based platforms
Discover more about what's going on at the show here