11 Jan 2016
Is the Pupil Premium meeting the objective it set out to achieve?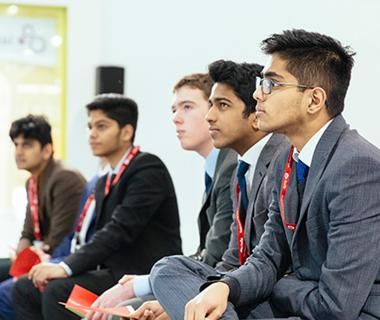 After working in widening participation and outreach for over fifteen years, I realised my role wasn't that much different from my first job as a Customer Service Assistant at Tesco. The rationale of customer service is simple enough. It's cheaper to have a few members of staff smiling politely, dealing with complaints, offering refunds and giving away the occasional goodwill vouchers than to invest in the additional resource needed to ensure the job is done right in the first place. I could see how, for government, it was easy to rationalise funding for widening participation teams, whose objective was to raise the aspirations for higher education in the most deprived neighbourhoods in the country, whilst failing to invest in what it was which prevented pupils from being accepted to university in the first place; educational attainment.
To a degree (no pun intended) I can see how the pupil premium has attempted to close the attainment gap by directing it to schools that need it most. Unfortunately, in the opinion of over a third of teachers from a recent YouGov survey, the pupil premium has had "no effect at all on outcomes" for the most deprived pupils. A further 4 per cent believe the premium has actually had a negative impact on disadvantaged students. The extent of the challenge is all the more insurmountable when you consider that growing up poor has long been linked to lower academic test scores and there is now mounting evidence that it's partly because children can suffer real psychological consequences from low family incomes, including brains that are less equipped to learn. http://sharpbrains.com/blog/2015/07/31/study-structural-brain-differences-due-to-childhood-poverty-may-account-for-20-of-the-academic-achievement-gap/
Can we really expect the pupil premium, which equates roughly to £1300 per primary pupil and £750 per secondary, to overcome economic, social and cognitive inequalities to ultimately reach it's objective?
Contrary to the YouGov survey, DfE argue that in spite of the challenges faced, the pupil premium is making a difference. They cited a recent Public Accounts Committee which found "since [pupil premium's] introduction, the attainment gap between disadvantaged pupils and their peers has fallen at primary and secondary level." I'm not surprised to learn, from Children's Minister Sam Gyimah, that the most successful schools adopt a whole school philosophy for spending, moving away from a deficit approach to encouraging achievement for all. For me, this approach has to be the most effective way for the pupil premium grant to achieve its objective.
To go back to the customer service analogy, the starting point isn't about ensuring a few, targeted customers have an exceptional experience for a short period of time which can't be sustained, it's about committing to a consistent service which aims to meet the needs of everyone by being inclusive whilst delivering better value for money. I'm still not convinced the pupil premium is enough but as we work together to close the attainment gap, every little helps.
Annette McCone: MyCognition, Education Consultant