04 Nov 2019
Integrating & collaborating with industry: 10 educational challenges, part 4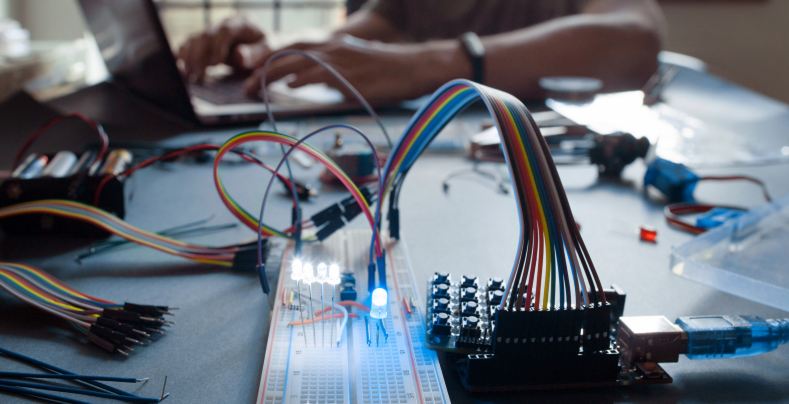 Just how ready are higher and further education students for the demands of a digitally-driven workforce?
Part four in our look at ten educational challenges goes into detail on how higher learning centres are using EdTech to collaborate with industry to upskill their students for a brighter working future.
Level: Higher & further education
The Challenge
As this whitepaper makes very clear, technology is everywhere. Seemingly all aspects of life, including working life post-higher education, have felt the effects of global digitalisation.
The problem is that a large bulk of the student body does not feel prepared to dive into a digital world. A Jisc survey of 37,000 students revealed only 41% of them felt their courses prepared them for life in a digital workforce.
The poll further revealed that two thirds of respondents felt they are not told which skills they will need before starting their course. Less than half agreed that they have regular opportunities to review, refresh and improve their digital skills either.
This isn't just a problem with students. CBI research reveals that 44% of employers nationwide feel that school leaves, college or university graduates are not "work ready".
With the UK government industrial strategy sating 90% of jobs requiring a degree of digital proficiency within 2 decades, a big emphasis has been placed on improving student's tech knowledge.
The Solution
As these are tech-related issues, we should look to EdTech to solve them. According to Jisc Chief Executive Paul Feldman, EdTech holds "real potential to empower both staff and students, saving time and making their learning experience more flexible, immersive and engaging for all."
The big solution is to introduce more technology into lecture halls and practical spaces within universities and higher education centres.
There is a wide variety of apps and software designed to improve student engagement via digital means. For example, Skype is used throughout the world in millions of businesses, so universities are starting to introduce it for collaborative student projects.
Apps like MeeTwo can also provide further interaction during lectures, seminars, and other workspaces. For instance, students can tweet to specific teacher-supplied hashtags for further review at the end of sessions.
Augmented reality is expected to be used by some 70% of businesses all over the world by 2022. This suggests that teachers and education leaders should look at implementing similar technologies in the lecture hall and classroom to a) familiarise students with the tech itself and b) improve engagement and understanding of complex topics.
Another aspect to consider is collaboration with industry leaders in specific industries reliant on tech. Take building firm Balfour Beatty. The builder has worked with Leeds Beckett University, White Frog Publishing and Coventry University to create a new automated solution to tackle challenges faced by the construction industry in adopting Building Information Modelling (BIM) technology.
Essentially, the more EdTech is smartly adopted and deployed, preferably in collaboration with actual industry players, then students' digital skills will be heightened.
Remember to keep checking into Bett for more information on how EdTech is helping educators at all levels beat the modern world's unique educational challenges.
---
About Bett
Bett is the first industry show of the year in the education technology landscape, bringing together 800+ leading companies, 103 exciting new edtech start ups and over 34,000 attendees from the global education community.
Location & Opening times:
ExCeL London, Royal Victoria Dock, 1 Western Gateway, London E16 1XL, United Kingdom.
Wed 22nd January, 10:00 - 18:00
Thu 23rd January, 10:00 - 18:00
Fri 24th January, 10:00 - 18:00
Sat 25th January, 10:00 - 15:00