14 Jun 2018
Innovation adoption: teaching techniques vs teaching hardware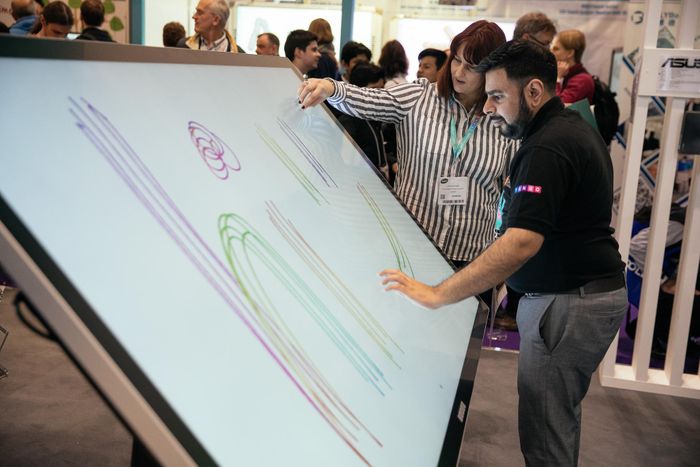 Educators across the UK and Europe took part in our Innovation Index survey to analyse the highest rates of innovation across teaching techniques and hardware.
The results show that while innovative new teaching techniques may be less costly to implement, educators are now looking to adopt cutting-edge tech, despite the current budgetary constraints – if it delivers the right outcomes for learners.
Adoption of innovative teaching methods like blended learning (adopted by 61% of those surveyed) and problem-based learning (55%) lead the way for educators in embracing innovation. However, rising interest in VR/MR/AR (24%) demonstrates that innovative teachers are not solely focused on cost when looking at future innovation.
Current levels of innovation adoption in curriculum and methods
| | | |
| --- | --- | --- |
| Ranking | Innovation | Adopted |
| 1. | Blended learning | 61% |
| 2. | Problem-based learning | 55% |
| 3. | STEAM | 46% |
Future innovation intentions across techniques and hardware
| Ranking | Innovation | Aware of and likely to adopt |
| --- | --- | --- |
| 1. | Students as creators | 26% |
| 2. | Problem-based learning | 25% |
| | Educator as facilitator | 25% |
| 3. | VR/AR/MR | 24% |
| | Design thinking | 24% |
| | Steam | 24% |
There are also clear differences across different levels of education. At primary level, the most likely innovations to be adopted are students as creators, project-based learning and coding as literacy, while flipped classroom appears more prevalent where learners are older (FE, HE and Adult Education).
Fergal Kilroy, Bett, says: "Innovation in education can no longer be neatly split between curriculum / learning methods and hardware. New teaching methods like blended learning illustrate this change by bringing together the two, so we're now seeing an evolution with teachers building on the first wave of classroom technology."
However, those surveyed show that there is some way to go. While three quarters are content with edtech innovation on the market, only 59% are happy with innovation in their institution. Are institutions and governments missing an opportunity here? Training on implementing innovation will be a key part of the strategy in bridging this gap."
To discover more of our findings and the impact for your institution, read our full report here.
---
About Bett
Bett is the first industry show of the year in the education technology landscape, bringing together 800+ leading companies, 103 exciting new edtech start ups and over 34,000 attendees from the global education community.
Location & Opening times:
ExCeL London, Royal Victoria Dock, 1 Western Gateway, London E16 1XL, United Kingdom.
Wed 22nd January, 10:00 - 18:00
Thu 23rd January, 10:00 - 18:00
Fri 24th January, 10:00 - 18:00
Sat 25th January, 10:00 - 15:00