29 Jun 2018
In conversation with Morten Jacobsen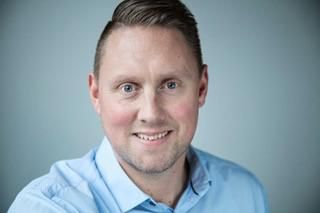 Morten Jacobsen is an award-winning robotics-craftsman and technology scout at Skolen ved Nordens Plads, which is a K-12 school for children with special needs in Copenhagen, Denmark. We caught up with Morten to discuss how speaking at Bett has helped build a stance within the education world and allow him to share best practice on how to use technology for SEN.
What inspired you to apply to talk at Bett?
What inspired me, was the fact that Bett is the most recognized and largest edtech exhibition in Europe. It's the Woodstock of edtech festivals. So as a speaker with something important on my mind, it has always been number 1 on my bucket list to do a presentation at Bett.
What advice would you give to someone who wants to speak at Bett 2019?
Be yourself and remember not only to focus on what YOU want to tell, but also to make it relevant for the audience, who doesn't necessarily have the same technical knowledge.
It's important to focus both on the visual (it's a giant screen and stage at the Bett Arena) but also on your performance. You must engage with your audience. Furthermore, it's great if you use an icebreaker in the beginning, it makes you more human, less tech geek.
And finally, enjoy the moment, it's an amazing experience.
How did the Bett content team guide you through the process from applying to speak at Bett, to the moment you walked on the stage.
The Bett content team were very professional, all the way through. I was guided all the way from my proposal to the evaluation.
Tell us about your experience on stage, how did you feel?
It was a mind-blowing experience to be on a stage as huge as the Bett Arena. To see your own picture and presentation on a screen the size of a house, was stunning. When the announcer introduced me to the stage, I was very nervous, but it only lasted for 5 minutes. After that it was just great fun to be able to talk to an audience that size. I felt a rush when I got off stage.
How do you think your experience of speaking at Bett will impact your career?
Speaking in the Bett Arena will affect my career in a positive way, and it already has. Just to be able to write that I did a presentation at Bett in my resumé is like qualifying for the Premier League, when you have played in the championship your entire career.
It gives you a lot of respect from people who knows what Bett stands for. Also it's a great opportunity, if you want to grow an international network.
What is your best tip when speaking on stage to a large audience?
Be yourself, believe in yourself and tell yourself that you have an important message to deliver.
Do you think Bett is the best place for educators in the tech industry to speak at? If so - why?
It's the best place to speak to an European audience, because it gathers influencers from all over Europe.
How did you promote your talk on social media beforehand?
I promoted my talk on both Facebook, LinkedIn and my personal webpage before the show. Post show I did a blog post about how the experience went. I received a lot of positive feedback.
How did you use this opportunity to network and raise your profile in the edtech industry?
I have used it as an important referral, and furthermore it has made me realize that my talk is also relevant to the international audience, which again has encouraged me to apply for talks with other international exhibitions.
The Bett Content Team would like to thank Morten presenting, and for inspiring others to share their story at Bett 2019.
The speaker entries are now closed.
---
About Bett
Bett is the first industry show of the year in the education technology landscape, bringing together 800+ leading companies, 103 exciting new edtech start ups and over 34,000 attendees from the global education community.
Location & Opening times:
ExCeL London, Royal Victoria Dock, 1 Western Gateway, London E16 1XL, United Kingdom.
Wed 22nd January, 10:00 - 18:00
Thu 23rd January, 10:00 - 18:00
Fri 24th January, 10:00 - 18:00
Sat 25th January, 10:00 - 15:00