15 Dec 2016
Hypersocket: The BYOD conundrum – embracing technology and maintaining security in the education sector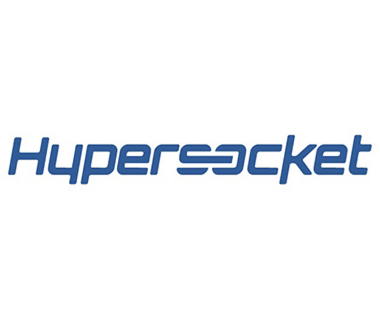 The education sector has arguably been at the forefront of the Bring Your Own Device (BYOD) trend. Students in higher and secondary education, in particular, regularly use their own laptops and smartphones to access college and school networks. Lee Painter, CEO of Hypersocket Software, looks at how single sign-on (SSO) technology can help the education sector reap the benefits of BYOD adoption, while maintaining security.
There's no doubt that the future of education will be ever-more digitally focused and technology-led. A generation of children who have grown up with smartphones is about to reach secondary school age. As mobile devices, and now wearable technology, become the centre of students' work and personal lives, the challenge for educational establishments is to embrace personal technology to improve the student experience, and all while mitigating any data security risk.
Adopting SSO technology – an authentication process that allows users to access multiple applications with just one set of login credentials – alongside BYOD - can go a long way to solving this conundrum. The trick is to find an SSO solution that understands the relationship between BYOD and SSO and offers effective authentication and authorisation characteristics.
Complete SSO technology will incorporate password and access management capabilities and a SAML server (Security Assertion Mark-up Language) which means that, regardless of how your network and data is being used, it is being accessed securely. It can offer BYOD users secure, seamless one-click access to all the systems and web apps they need from their device or devices of choice. There is no need to login again and again as they navigate throughout the network.
Enhanced student experience
Since SSO gives them the ability to log onto multiple applications - from collaborative portals and Virtual Learning Environments (VLEs) to email, library and student records systems - by providing a single user name and password, the immediate benefit to students is ease-of-use and convenience. It eliminates the need to juggle and remember multiple passwords and usernames, and the temptation to write them down or use obvious and weak passwords.
This simplified user experience saves time and enables students to take advantage of BYOD and mobile, allowing them to work and learn where, when and how they want. As the part of an 'always-on' and hyper-connected generation, it also perfectly dovetails with their experience of growing up and using technology. So students can access the VLE on their laptop while updating their student records in a separate window and receiving emails on their mobile devices, all with one-click access.
Increasing security – and more
From the institution's standpoint, the benefits of SSO are also significant. Firstly, since there is just one set of credentials for students to remember, SSO technology allows an organisation to be extremely stringent when it comes to password policy. Complex passwords should be part of the password protocol as well as the use of one-time passwords during the initial login and reset process. Multiple, weak and short passwords create opportunities for hackers to enter the network. Verizon's 2016 Data Breach Investigations Report 2016 found that 63% of breaches were caused by weak passwords. Meanwhile, a study by Better Buys highlighted the length of time it takes a hacker to crack a password: less than a second for a seven character password compared to a decade for an 11 character password.
Funding is always a challenge in the education sector. By using SSO, IT help desks benefit from reduced password reset calls, saving them both money and time. Additionally, SSO solutions are automated, affordable, scalable and easy to setup and use.
Another added benefit of SSO is that it simplifies the back-end of a university password management system, allowing them to expand their footprint with other institutions while expanding the level and amount of online services they can provide to students.
BYOD and the use of personal devices is just the first step in the tech revolution in education. The rise in wearable technology, the Internet of Things and the use of Virtual and Augmented Reality and Artificial Intelligence are all on the horizon. Exciting as they are, they may give IT professionals in the sector further pause for thought in the future.