08 May 2019
How technology can support teachers in the classroom and beyond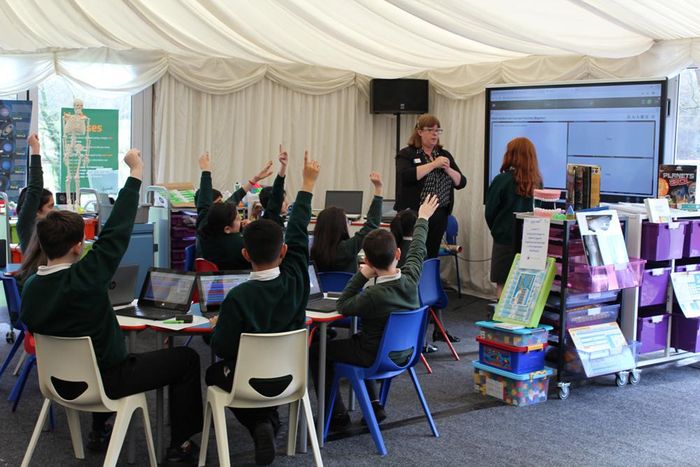 Educators, senior leaders and ICT leads gathered together for the fifth edition of LearnED, which took place in Coventry on 22nd March. The one-day, CPD-accredited, education technology event, formed part of the inaugural LearnED roadshow series organised by the Department for Education and the British Educational Suppliers Association (BESA). Across the current academic year (2018-2019), the LearnED roadshow will visit all eight of the Regional School Commissioners' regions in England to explore with local educators how technology can help them to inspire the learners of today and the educators of tomorrow.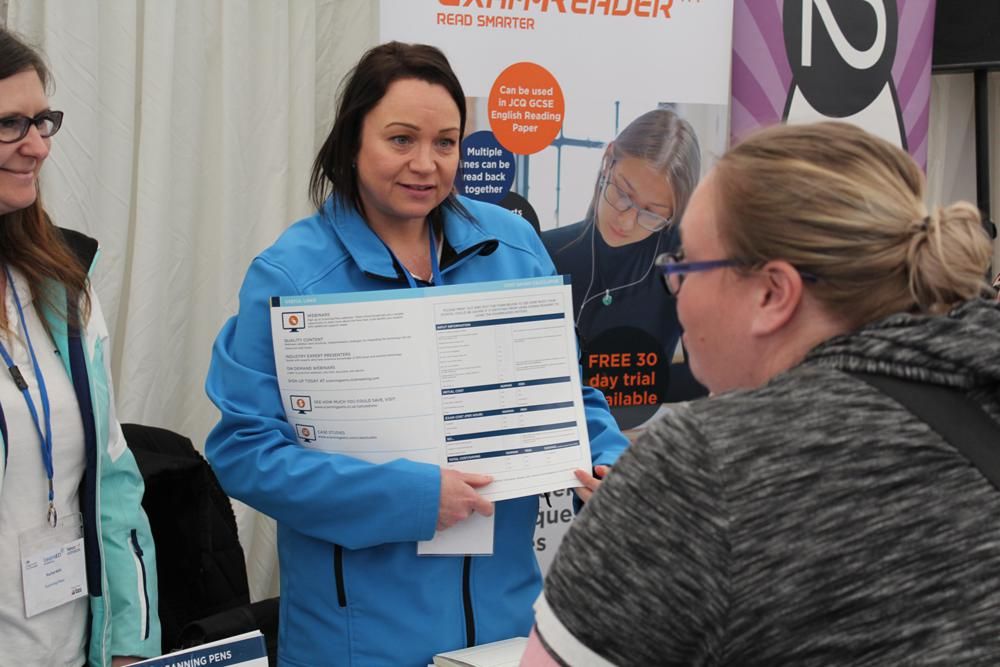 Embracing Secretary of State Damian Hinds' initiative, the events dive deep into the ways in which technology can be used to improve the outcomes of educators' and learners' engagements. How it can be used to support teachers' capacities, to help them create school-wide efficiencies, and how technology serves to reduce workload.
LearnED has paved the way for this topic of interest, which sits at the forefront in the minds of the entire education sector, after the Department for Education announced its introduction of a new Government-led EdTech Strategy. Not only does this new strategy aim to reduce teacher workload, but actively boost student outcomes and experiences for those with special education needs and disabilities.
This new era will see technology being transformed in education, with a Government ambition to harness its power through various collaborations from businesses to education bodies, to experts and educators.
"We now call on schools, businesses and technology developers to realise the huge potential of technology to transform our schools so that teachers have the time to focus on teaching, their own professional development, and – crucially – are able to cater to the needs of every single one of their pupils." Hinds, on the new EdTech Strategy.
The Bett Show embodies this exact strategy, with a 35-year-old initiative of bringing together people ideas, practices and innovative technologies from across the globe, with a goal to ensure that everyone within the education landscape can fulfil their full potential.
What was discussed in LearnED's opening keynote in Coventry and what does it mean for the education sector?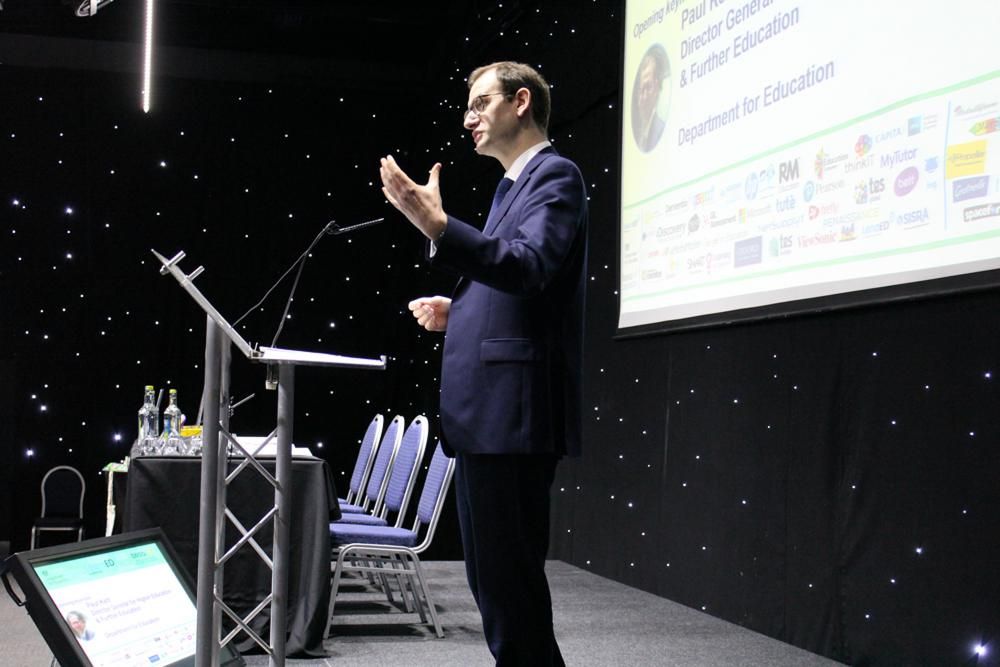 Paul Kett, Director General for Further Education and Higher Education, addressed the audience in the opening keynote, noting that one of the biggest issues for UK educators is their workload. This was evident within Bett's conference topics in January, which explored how technology can be used to address such challenges and change educators' lives. So how do we actually address these challenges and put the technology in action?
Kett provided insight by discussing how schools must develop recruitment retention strategies and practical tool kits with the use of technology. "Technology reduces workload, generates savings and helps learners achieve greater retainment," Paul disclosed, after advising educators to review how EdTech fits into this space in order to see the benefits.
"We want to help educators do their job as best they can and offer support to institutions so their needs and understanding of the required technology is there, before it is adopted. It is our role to ensure that technology is seen as an opportunity, rather than having adverse effects for schools."
The Innovation Index Report co-produced by Bett and Shift-Learning, echoes Kett's views. The survey conducted on 1,300 UK educators, found that 88% thought educational technology saved them time with 90% of the educators feeling this was a positive impact.
There are great examples out there in the education landscape of how schools are using technology in a positive way, while ensuring that the money spent is put to good use.
How can we use technology to better support teaching and learning in the classroom?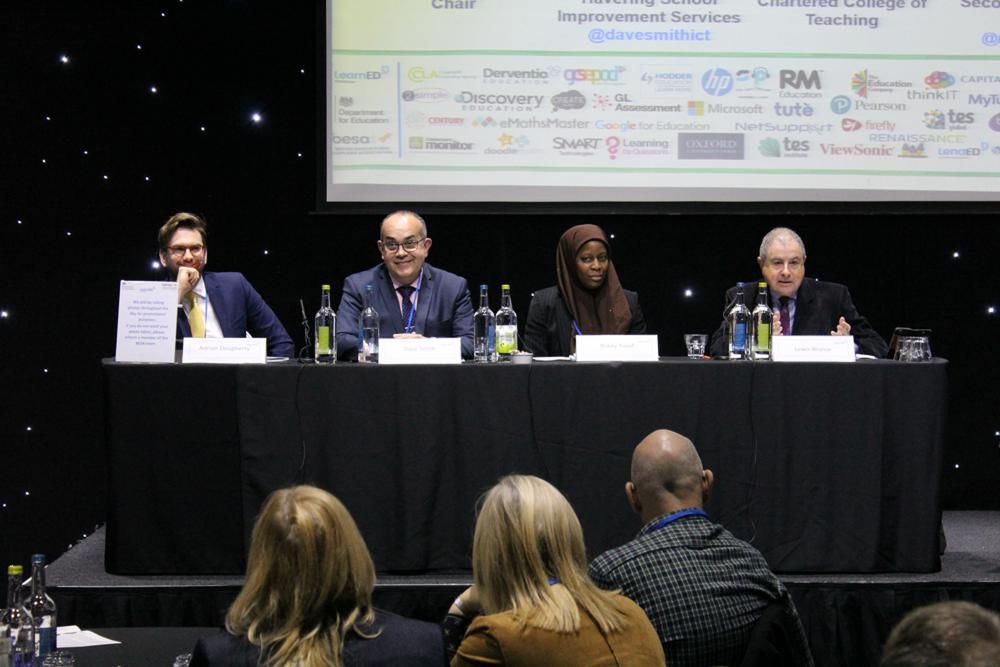 After the opening keynote, the panel discussion 'Using technology to better support teaching & learning in the classroom' reviewed these examples, led by these industry experts:
Lewis Bronze MBE, Founder of Espresso Education; former editor of Blue Peter
Adrian Dougherty, Director of Partnerships, Chartered College of Teaching,
Dave Smith, Senior Inspector, Traded Services, Havering School Improvement Services (HES)
Bukky Yusuf, Secondary Science Teacher, Science Senior Leader and Consultant.
Using technology to compliment teaching will lead to results, and in this case, Adrian Dougherty discussed a recent introduction of an audio feedback programme at a named school. "The results from this showed, on average, that teachers marking time was reduced from 7 hours to 3 hours," he adds.
Dave Smith added to this notion, by seeing technology as a driver to change the lives of children in classrooms and to positively impact their learning. He discussed how the role of visualisers in classrooms is transforming teaching and learning on an everyday basis, and after speaking with children who are using the technology we can see how the technology is impacting them.
The students enthusiasm for the way in which teachers and learners use the visualisers to demonstrate skills and display outcomes of their work on a screen, while instantly editing content for everyone in the classroom to see, shows a clear demonstration of educational innovation with positive learning outcomes.
Bett's findings from the survey furthered this concept, as 96% of UK educators believe that EdTech enables innovation in pedagogy, with 96% also thinking that it has a positive impact on students' educational outcomes.
Technology in the classroom however doesn't always go to plan. Bukky Yusuf brought to light a real-life example of how a school leadership programme to integrate mobile devices into the classroom had little success, initially.
There was the assumption that the Sixth form students were digital natives and would instantly take to the mobile devices in class, this simply wasn't the case as they clung fondly to their folders and text books.
Bukky adds "technology will nibble around the edges rather than really making a difference if a plan is not in place and leadership are unsure what the technology needs to change or what it really does."
This again reflects the Innovation Index findings, as 74% of UK educators saw that implementing EdTech is risky in terms of classroom management if it goes wrong, and 74% of them found it not particularly easy to work with the new technologies.
To ensure this isn't the case, Bukky declared the importance for school leadership to take care when shopping around for technology to use in their classrooms, asking key questions and to ensure that the technology will support the strategic plans they have in place.
To close this topic of discussion, overall the panellists agreed that when working collaboratively with technology you will see the best results, and by seeing technology as a solution rather than an issue itself.
Seeing technology as a solution is a concept fully embodied by LearnED and was practiced throughout the day at the latest LearnED roadshow event.
Visitors, exhibitors and partners together took part in practical demonstrations of cutting-edge innovations designed to transform schools. While visitors and speakers engaged in debates surrounding teaching and learning, seeing first-hand how technologies work in action in the demonstrator classroom.
LearnED continues to explore technology as catalyst for change and will take place next at the Marriot City Hotel in Bristol on 6th June. Visit us there: https://www.besa.org.uk/events-learned-roadshows/
Bett continues to explore how technology can transform the lives of educators and learners as exciting developments for 2020 are well underway. Join the Bett global community and sign up to our Bett newsletter below to keep up to date with the very latest and most important information out there in the industry! Simply fill out the form below.
---
About Bett
Bett is the first industry show of the year in the education technology landscape, bringing together 800+ leading companies, 103 exciting new edtech start ups and over 34,000 attendees from the global education community.
Location & Opening times:
ExCeL London, Royal Victoria Dock, 1 Western Gateway, London E16 1XL, United Kingdom.
Wed 22nd January, 10:00 - 18:00
Thu 23rd January, 10:00 - 18:00
Fri 24th January, 10:00 - 18:00
Sat 25th January, 10:00 - 15:00