22 Jan 2016
How highly-scalable storage helps schools to realise the full potential of the cloud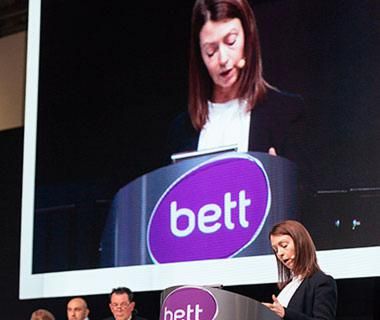 By Matthew Eldrett, UK Territory Manager Public Sector at Nimble
Just as cloud computing has revolutionised the way people live and work, it has also changed the way people study. Today's students can access project guidelines and complete most of their schoolwork online. Through the use of tablets and smart phones, students can access virtual classrooms where they can communicate and collaborate with teachers and other students anytime, anyplace. As a result, the popularity of the cloud in the education market is such that it is expected to grow from $5.83 billion in 2015 to $15.02 billion by 2020.
While the cloud brings benefits to students and teachers, it also requires schools and universities create IT infrastructures capable of supporting the necessary servers, applications and data. This can be easier said than done, as meeting the demands of users doesn't always go hand-in-hand with ever shrinking budgets. So how can schools keep up with growing bandwidth requirements?
One way is to implement hybrid storage, an architecture engineered to deliver integrated protection with rapid backup and recovery and to reduce storage complexity. Leveraging the fast read performance of flash and the cost-effective capacity of hard disk drives, hybrid storage platforms are faster as well as easier to manage than traditional hard-disk-only systems. More specifically, scale-out architectures deliver the flexibility to dynamically change storage capacity and performance as needs change in a non-disruptive way.
The benefits of scale-out storage
Organisations like the University of Bristol can scale storage capacity, performance, or both— affordably and seamlessly—with no planned downtime. There's no need to rip and replace anything, no new silos to manage—just a seamless growth path that fully protects an institution's existing storage investment and makes it easy to address changing storage requirements.
Schools including Hugh Baird College, catering to the varying technology needs of thousands of people, are now implementing storage solutions with expansion in mind. They have found scale-out storage can easily and cost-effectively adapt to a wide range of workloads, accommodate more end users, and house a greater amount of data as an organisation continues to grow.
Key considerations when implementing highly scalable storage
In order to successfully implement scale-out storage, organisations need to scale performance and capacity within a single array, in a way that enables upgrades and clustering in a way that doesn't disrupt the running of critical applications. Though both approaches impact scalability, hybrid and all-flash storage each take a different approach to leveraging flash.
For example, flash technology tends to be between 8 and 20 times more expensive than hard disk (the actual difference depends on the type of flash and disk being compared). Instead, an intelligently architected flash-disk system delivers the same level of latencies/responsiveness as an all-flash array without the overhead, guaranteeing storage resources are deployed with a minimum of waste and greater cost savings.
As education embraces the cloud, institutions will see students become more engaged in the learning process while teachers become more productive. At the same time, schools and universities adopting scale-out storage will be able to predict, manage, and deliver the storage that is required to optimise applications and workloads across the institution.
They will have the ability to efficiently scale performance and capacity from small to extremely large environments, dramatically simplifying management of their storage infrastructure. By realising the full potential of the cloud, organisations within the education space will reduce costs, gaining greater business agility and responsiveness.