11 Jan 2016
How an Ivor Novello Award winner is hacking education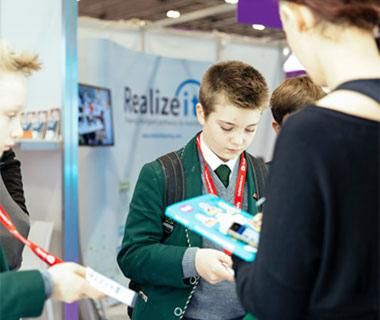 by: George Hammond-Hagan, founder of Studytracks
Can you sing your favourite song without needing the backing track? Are you able to recite the lyrics to a song, despite not listening to it for years? The answer is probably yes because the words get stuck in your head.
Music features in our everyday lives. It's playing on the radio during your daily commute, it's in the background while you shop or work, and it's there when we need to unwind or even enhance a workout. And the more you listen to a song, the more familiar you become with the lyrics and the easier it becomes to sing along.
Once a musical hook is engrained in your memory, you can recall it almost at will. It's like that one really annoying song; you despise the track, yet you find yourself reciting the lyrics over and over again, often without the tune even playing.
As music has such a prominent role in people's lives, there have been several studies over the years looking at whether or not it improves performance.
For example, Dr. Costas Karageorghis, a leading researcher on music for performance, claims that listening to music while running can boost performance by up to 15 per cent. He believes that when an individual is exercising at low to moderate intensity, music can reduce their idea of how hard they have to work, therefore, making them try harder and perform better. He says: "Hearing music you associate with peak performance will fire areas of the brain that deal with your long-term memory. It can inspire you and help you shift up a gear."
Therefore, if music can help enhance performance when it comes to sport, can this same concept by applied to teaching and learning? There's no doubt that rhythm has a significant impact on brain stimulation and when it comes to memorising study material, often students will write down or recite facts repeatedly in order to embed the information into their long-term memory ready to be recalled during an exam.
So how can music play a part in this?
Memorising lyrics isn't a hard feat, so could blending this concept with study material be key to boosting students' learning experience? Having a background in music myself, I was curious to see how this could work. At the time, my son was studying for his exams and would often listen to music as a way to concentrate (despite me being convinced that it was a distraction). So I took the instrumental of Fat Joe's 'Lean Back', and put facts from his physics syllabus on top of it that fit the beat of the song. The results spoke for themselves - after just one listen, he was able to remember all the information and answer the questions in his physics lesson.
Our brains work by identifying patterns and associations. Therefore, rather than listening to music while studying, is it more effective to merge the two? By combining study material with the rhythm and hooks of music, we can produce a more engaging and effective study environment for students to learn and help retain information in their long-term memory.
The 21st Century is constantly adapting and presenting new innovations and technology, and learning needs to evolve with it. That's why we developed Studytracks: an app that combines music and learning, allowing students to revise on the go in a way that fits in with their tech-savvy lifestyles.
During my speaker session at Bett, I'll be exploring why music and learning can improve student engagement and revolutionise the way students study in the 21st Century.
George will be presenting his session, 'How an Ivor Novello Award winner is hacking education' in Bett Futures on Thursday 26 January at 1pm.
To find out more, visit www.studytracks.education/ or pop by stand BFS50 to see Studytracks in action.