03 Jan 2019
Get the most from your time at Bett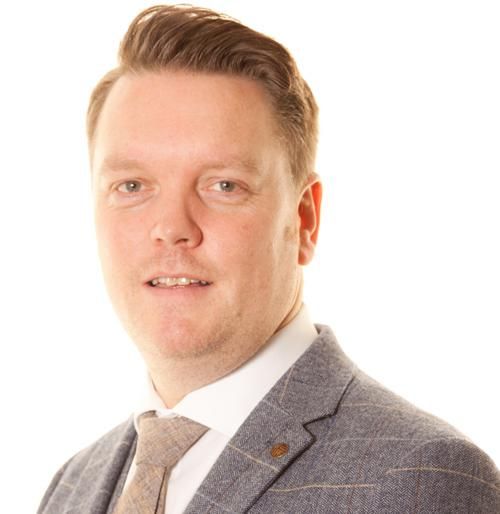 Jon Tait, Stella McCarthy and Karine George have been regular visitors to Bett over the years, and are members of the Bett Advisory Group providing a steer on the needs of educators and leaders and how Bett can help. Here they pool their experience to give some practical tips for when you visit the show while Danielle Redwood Marketing Director for Bett highlights some new features designed for you to get even more out of your visit.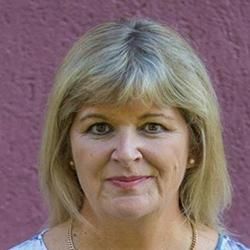 Karine George (recently retired headteacher)
Preparation
Come to Bett being very clear on what you want to look at. Download the Bett App and prepare a list of questions. This means having done your research before attending, talk to other schools who already have that specific tech and ask them questions about what went well and what didn't.
Who goes and why?
Who among your staff wants to go and what is their reason for attending? As a head I usually went with a colleague who would be leading on the tech we were interested in. We went knowing what our budget was, planned companies to visit and talks to see, co-ordinating our use of time.
Time to reflect
Make sure you give yourself time after the event to sit and think about the takeaways from Bett. You need to do this before you get back into the swing of school – you won't have time on Monday! Make the time to come up with the key action points to share with school leaders.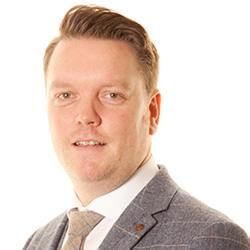 Jon Tait Deputy Head, Acklam Grange school
Trainers!
If you've never been to BETT before, you won't appreciate how big it really is. Look after your feet by wearing something comfy. You'll end up walking miles and miles.
Be power savvy
If you're anything like me, you'll be tweeting, taking pics and running down your phone battery pretty quickly. Take a portable charge block so you don't run out of power. One of the great features of Bett is the ability to follow the thoughts of people there by following hashtags and conversations online.
Network
If you've got an active professional social media profile, you'll probably be 'friends' with lots of likeminded teachers around the country that you've never met in person. Bett is the ideal opportunity to meet up in person. Post about the fact you're attending Bett, you might just pick up some golden nuggets or a lasting professional relationship along the way.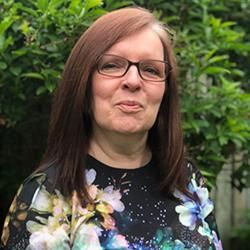 Stella McCarthy, Computing Coordinator, Yr Grp Leader, Classroom Teacher, Benhurst Primary School
Save time
Register in advance and print your badge – this saves time having to join a queue to print it.
Check out the schedule of events on the Bett website and download the Bett app and make a note of any sessions you wish to attend.
Focus
If you are seriously looking for hardware and software, think about which stands you need to attend and head for those stands first. You can then relax and look for other amazing, fun creative technology; which you will no doubt add to your wish list!
Feel smug
Wear your fit bit! You will tot up thousands of steps.
Baggage
Take a bag with you but only collect leaflets etc. on tech which you are definitely interested in, they soon mount up and seem to get very heavy by the end of the day.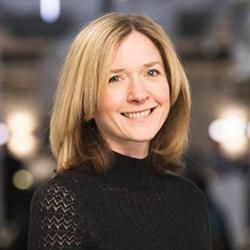 Danielle Redwood Marketing Director, Bett
Plan your meetings in advance
The Bett app has been mentioned a couple of times as it's useful for viewing lists of suppliers at Bett and the seminar programme, but it also has a new added benefit: Connect@Bett, a free to use AI-powered contact recommendation function. Search for others signed in to the app and it will start recommending more people based on your preference – with an option to contact and meet them in person at the show. Whether it's a business meeting or meeting of minds, Connect@Bett on the app offers a chance to connect with old acquaintances and make new contacts. The Bett app is available to download now. Here's a little video to tell you more.
Come armed with your questions
Ever thought of a question too late, that you wish you'd asked at the time? The Bett Advisory Group and EDUCATE helped us create the Edtech Checklist, a list of probing questions you can ask suppliers to check they have the right solution for your needs. You can download your copy here.
Enjoy it!
Yes it's big, and can be a little daunting, but Bett is the most exciting edtech event of the year where you can meet colleagues from across the country, and from overseas, and be part of the buzz. There are lots of free resources and interactive sessions available in addition to the main seminar programme (also free to attend): look out for the ever-popular Microsoft workshops, 'Lunch & Level Up' Canvas roundtables for leaders, Alef Education's amazing hyper-realistic Journey to Mars VR experience, CBiS Education's BinaryBots Super STEAM Saucer and a 'Dippy the Dinosaur' and fossils exhibit on the Dell Technologies stand as part of a tour with the Natural History Museum. And for those pressed for time, we're even running the Bett Arena presentations until 7.30pm Wed-Fri so you can catch some golden nuggets at the end of the day. Get a taste of what's on and new for 2019 here.
---
About Bett
Bett is the first industry show of the year in the education technology landscape, bringing together 800+ leading companies, 103 exciting new edtech start ups and over 34,000 attendees from the global education community.
Location & Opening times:
ExCeL London, Royal Victoria Dock, 1 Western Gateway, London E16 1XL, United Kingdom.
Wed 22nd January, 10:00 - 18:00
Thu 23rd January, 10:00 - 18:00
Fri 24th January, 10:00 - 18:00
Sat 25th January, 10:00 - 15:00