11 Jan 2016
For digital natives technology in the classroom is a must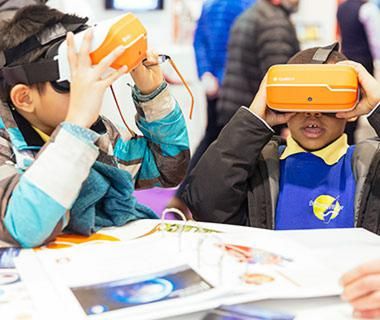 It's the age-old debate — should children be using devices like smartphones, tablets and laptops in the classroom? It's a see-saw argument that sees two definite views; there are those that advocate the use of technology in the classroom for lesson preparation, delivering lessons and for completing projects and tasks. On the opposing side, there are those that believe traditional teaching methods are better and the use of technology should be limited or negated completely.
Views are so disparate that there's even been a call by a school behaviour expert to stop children under 16 using smartphones at all. Of course there are concerns around cyber-bullying, being exposed to adult content and disruption to lessons. Some schools, however, like the Isle of Portland Aldridge Community Academy (IPACA) in Dorset, are fully embracing the digital revolution and using smartphones, smartwatches and tablets in the classroom.
Whatever your views are, the fact is millennials are considered "digital natives" and are comfortable with and adept at using technology to help them accomplish all kinds of things, like research for homework, downloading games, booking cinema tickets, listening to music and interacting with friends. So why not take advantage of this ability and use these devices to support and improve the learning experience?
The use of technology in the classroom, from interactive whiteboards, laptops, and touch screens, to interactive tables, tablets and smartphones, brings great benefits to both teachers and students.
Teachers can make lesson preparation more efficient, while lesson delivery becomes more interactive. Teachers are no longer transmitters of ideas and children no longer merely receivers. Instead, the use of technology can boost levels of engagement and collaboration and makes the entire learning process more interactive. Technology also accounts for different learning styles, and makes it easier for all students to get the most benefit from a lesson.
When it comes to the concerns around technology in the classroom, there are solutions — to stop students accessing age-restricted or inappropriate content, for example, schools can use a network filter to restrict access to those kinds of sites.
Overall, it seems there are definite benefits to the use of technology in the learning environment – especially in areas like creative arts, problem solving, and team projects. Technology doesn't necessarily need to include disruptive smartphones, but the use of other devices that promote collaboration and engagement can certainly improve the way students learn. Technology has been used in the classroom in some form for decades already — so adding functionality as technology advances may just be the approach to take to change attitudes and fully realise the benefits.