17 Dec 2019
Fixing the World Wide Web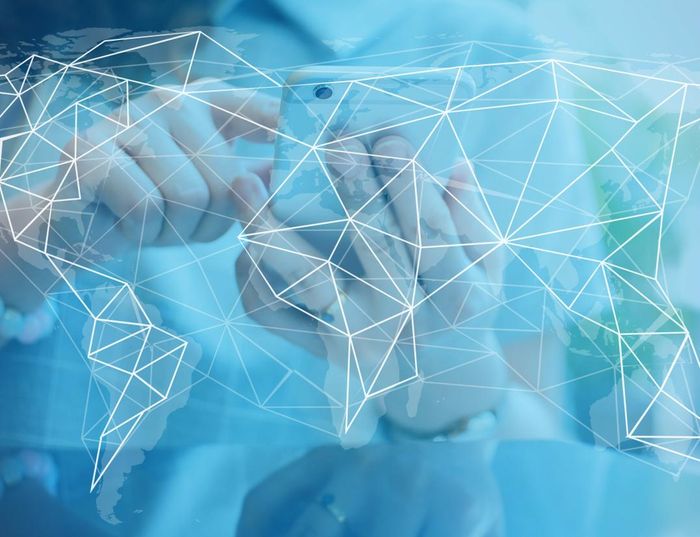 A road map to a more democratic future
A call to action for education professionals and EdTech companies
Google it!
Tim Berners-Lee, a modest man, plays down his genius when he talks about inventing the World Wide Web. Now the director of the World Wide Web Consortium (W3C), which oversees the continued development of the Web and the founder of the World Wide Web Foundation, he explained how his invention had come about, "I just had to take the hypertext idea and connect it to the Transmission Control Protocol and domain name system ideas and—ta-da!—the World Wide Web….I took a step into generalising, going to a higher level of abstraction, thinking about all the documentation systems out there as being possibly part of a larger imaginary documentation system."
And what an imagination! How simple was his thought and yet, how inspired to see this path through the complex muddle of systems.
It's not all good
But we all have fears over increasing online threats such as electoral interference by foreign powers, hate speech, invasion of privacy and disinformation as well as multinational power. In this context in November, Berners Lee, acknowledged that the WWW has grown into a monster that he had not expected. Now he has launched an appeal for companies, organisations and governments to sign up to a Contract for the Web, 'global plan of action to make our online world safe and empowering for everyone'.
Learned societies concerns
This blog is authored by the representatives of three professional organisations representing more than 2,000 members. We are signing up to this call for action that we passionately believe is needed. As Diane Owen, the new Director General of the Royal Overseas League, says, "The chaos of Brexit has bought into sharp focus the need for those qualities of friendship, respect and service to humanity at large to be reinforced at every opportunity to enable all to prosper in the future." To make this viable, our members believe we need new powerful tools, based around conversation for learning, creative thinking and consensus forming.
In addition, as learned societies, we have another WWW issue to fight. There is significant risk in terms of the long-term availability of free online resources for educators especially in government funded research. In the early days of the development of internet hosted resources for teachers, a number of governments invested heavily in online resources for professional development for Educators: Education Names and Address (EdNA) in Australia and the Qualifications and Curriculum Development (QCDA), Teacher Development Agency, BECTA- the government agency for education technology and the Department for Education (DfE) resources in England. Teachers then found changes of government meant resources were removed, often out of political spite. Colleagues in Sweden and Scotland have reported similar actions. Not only is this a significant waste of government funds, but curricula were built around the resources, and not just in the originating countries. South African colleagues reported that UK government-funded National Curriculum resources which they had been using vanished overnight with no warning. A lesson for the education sector is that government funded research and resources needs a neutral host. We are seeking international funding to ensure an independent repository.
Sign the Contract for the Web
In this context, we are holding an open seminar at Bett 2020 in the ExCeL London, Friday 24 January at 15:00. We are inviting all the major educational organisations in the UK representing teacher educators and subject associations as well as relevant government departments and companies working in the field to sign up.
Make sure you are there!
Professors Marilyn Leask, Christina Preston, Mike Sharples and Sarah Younie.
Please register here if you want to join us tpea_launch.eventbrite.co.uk
Please extend the invitation to others and get in touch for details christina@mirandanet.ac.uk
---
About Bett
Bett is the first industry show of the year in the education technology landscape, bringing together 800+ leading companies, 103 exciting new edtech start ups and over 34,000 attendees from the global education community.
Location & Opening times:
ExCeL London, Royal Victoria Dock, 1 Western Gateway, London E16 1XL, United Kingdom.
Wed 22nd January, 10:00 - 18:00
Thu 23rd January, 10:00 - 18:00
Fri 24th January, 10:00 - 18:00
Sat 25th January, 10:00 - 15:00