15 Dec 2016
Five ways to stretch your ICT budget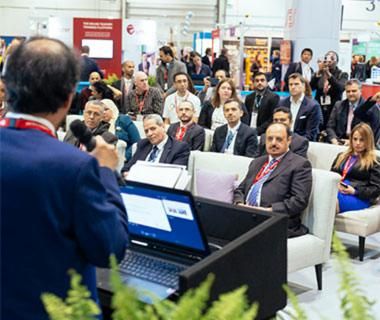 There is growing concern among the education community that within the next 18 month education budgets are going to be squeezed by government. Naturally, this pressure is leading schools to think ahead and consider how they can make savings.
Technology is often considered a significant cost for schools, and many may look to cut their ICT investment as part of these savings. What so many don't realise is that significant savings can actually be made through technology if it is planned, purchased and implemented correctly. Here's how…
1. Consider renting
By renting instead of buying, your money goes further. New content and apps can be rented on a termly basis; for example, instead of buying a software title for £500 and only using it for one term, rent it for £40. This also enables you to experiment and access multiple solutions that suit all students!
2. Smarter printing
You may be surprised to hear the average secondary school prints more than 3,000,000 pieces of A4 paper a year! Smart solutions that restrict who can print what, when and where can save schools thousands of pounds. New inkjet printers use 10 per cent of the power of a laserjet, and reduce price-per-copy by up to 50 per cent, so it's definitely worth considering.
3. Maximise BYOD
BYOD is a controversial topic for many schools, so it is no surprise that there is a debate in the press currently about the use of mobile devices in classrooms and whether they disrupt learning. If the devices are properly managed, they can be really effective. New solutions can now lock down devices, forcing them through a school's secure network, blocking websites, apps and 3G/4G, meaning that disruption is minimalised at school.

4. Move to the cloud
There are many financial benefits to hosting school systems in a data centre, rather than in-school. One example is that the cloud doesn't require expensive skilled resources for maintenance, so these costs can be minimised. The cloud drastically improves productivity, as anytime, anywhere, any device access to school data and systems means teachers can work more flexibly. A fixed cost also means no unexpected charges or upgrades.
One of the greatest benefits of the cloud for storage is that the life of existing hardware can be increased by up to five years, while using only 10 per cent of the power. Concurrent licencing offers further savings; if not everyone is using applications like Word at the same time, for example, you can just pay for the licences that are needed, reducing costs by up to 60 per cent.
5. The right route to procurement
For many schools, ICT procurement is challenging because it requires specialist skills. That's not forgetting the fact that going out to tender, interviewing suppliers, taking up references and negotiating the best deals all take time. This 'hidden' time cost can become significant, but it is rarely factored into a school's budget. Using a DfE recognised route, such as a pre-tendered framework can save time, effort and money.
Over and above anything else, planning is key. When we ask head teachers, "What's your ICT strategy for the next 3 years?" very few can tell us. Schools are rightly becoming more cautious about buying technology just because it's the latest fad. Always consider how it is going to improve teaching and learning in your school, and you'll undoubtedly make smarter choices.
Neil Watkins, managing director of Think-IT, DfE recognised EU tendered procurement framework, on stand D100.