10 Oct 2019
Exploring digital education leaders' priorities with Jon Neale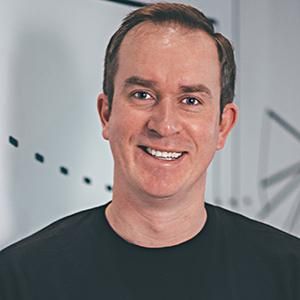 Digitally-skilled education leaders are becoming ever more important to schools across the UK – so what exactly are their priorities?
How do they differ from less-digitally focussed educators right now?
Bett spoke with Jon Neale, Halcyon London International School's Digital Learning Leader, to find out how exactly he is pushing digital literacy and preparing his school and students for a better future.
What are your top priorities for the coming school year or semester?
Wellbeing, Learner Agency, Inclusion, Creative Confidence and Digital Fluency.
How did you identify these as top priorities? What factors go into choosing which areas of education to focus on?
The first three are from our school's Strategic Plan; this came out of a community wide journey of exploring culture, values and norms as we went together through the ACE protocol (NEASC).
Creative Confidence and Digital Fluency come from my role, Digital Learning Leader.
Taking inspiration from the book by the Kelley brothers, I would love to help cultivate an environment in which students and staff feel safe taking risks and doing things differently in the name of positive learning experiences.
For a few years now, I have done my best to equip every member of the community with digital fluency - in my mind, so much more than just digital literacy and familiarity. The dream is for everyone to have an appreciation of which tools (digital or otherwise) suit a particular goal, once it is understood.
What's your strategy for dealing with these in coming school year? How will you approach these?
Wellbeing: All staff came back slightly earlier than most schools for a 2-day training on mindfulness and how its practice might be embedded into our school's day. The school's Wellbeing Leader, Toby Cann, is following this up with lots of practical ideas for the whole school to help in seasoning our day with mindfulness.
Learner Agency: We had a 3-day design sprint last summer for all staff to address how we might approach learner agency. This was a great process that brought lots of innovative ideas out. Because of this, we have adjusted the school's timetable, offering longer timetabled blocks to facilitate deeper engagement and autonomy.
Do you find you have enough relevant information or support to make these changes for your educational institution?
Yes! We have a diverse, connected team with lots of experience and enthusiasm for exploration.
Will you be using any EdTech to help meet your priorities this year?
Absolutely. We have a digital system of recording wellbeing on a school-wide system that automatically sends a message to mentors and wellbeing team, this helps us discreetly keep stakeholders in the loop and follow up one to one, whenever necessary.
With regard to the other areas, I offer training for all members of the community (teachers, students, admin and parents) that puts digital tools into the context of authentic learning experiences. The goal of digital fluency is an integral part of enabling learner agency and creative confidence.
It is so important to stress that technology is never the focus of a lesson at Halcyon! We want to make sure that students' focus, energy and excitement is on the learning. New tools are introduced and offered through careful discussion with classroom educators. Previously, a classroom teacher myself, I engage in both lesson planning and team-teaching, especially in the integration of new and carefully selected digital tools.
Are you looking at buying any new EdTech solutions to help? Will you be relying on legacy systems?
We (and I hope all schools!) never look to buy EdTech (or anything come to that!) for EdTech's sake. It is all driven by a process to support learning.
The process looks a lot like this:
I spend a lot of time on social media and in conversation with educators and app developers from all over the world,
I try out each and every app that I think might have potential,
When tried and tested, potentially useful apps are added to our school's directory,
A classroom teacher speaks to me to discuss how a lesson/activity could be revamped/tweaked. This is the point at which I might suggest a tool trialled.
We would plan a lesson and then deliver together.
How do you integrate EdTech into learning/classrooms/school systems?
As above
I run regular PD sessions for staff and parents
How-to videos
Have champion student users (digital leaders) for a particular tool
We're quite a young school (7th year); most staff have joined the team with an appetite to explore new options and tools for learning
Visit other schools and encourage others to visit Halcyon. Proud to be named to the edtech50 list of schools, we are always happy to host!
I sit on the leadership team and help with school-wide decision making
Make sure that, from day one, everyone knows that just having a device doesn't mean anything.
Everyone needs training!
What do you look for when searching for new EdTech suppliers? How do you find them?
Someone that is solving a real problem… not a problem that they think exists, based upon outdated assumptions about what happens in schools! I find them at EdTech events, through social media or via discussions with colleagues in education.
I think it's really important to have questions ready to ask suppliers/developers. For example, have any teachers been involved in tool's development? What is the problem it's solving? Do they have testimonials?
Does Bett play a role in helping you choose which suppliers/EdTech you choose to purchase?
The BETT show definitely does. I really enjoy visiting to see what's out there, what's coming and to network with people in and around the sector.
What do you think of the new Department for Education EdTech Strategy? How do you think your institution will be affected? How are you preparing for the new strategy?
I think that it represents an important step: recognition of the value, potential and undeniable role that technology has to support education and all of the young people we are privileged to learn with.
On the whole, the plans and ambitions seem very commendable! I'm excited to see what happens and hopeful that they gather momentum over time. Highlights for me include the proposed peer to peer support and smoother communication, facilitating greater transparency between educators and companies.
Why is it important for an education leader to attend EdTech events? What value do they hold for your institution?
The biggest reason for me is networking and the opportunity to share and learn from others.
---
About Bett
Bett is the first industry show of the year in the education technology landscape, bringing together 800+ leading companies, 103 exciting new edtech start ups and over 34,000 attendees from the global education community.
Location & Opening times:
ExCeL London, Royal Victoria Dock, 1 Western Gateway, London E16 1XL, United Kingdom.
Wed 22nd January, 10:00 - 18:00
Thu 23rd January, 10:00 - 18:00
Fri 24th January, 10:00 - 18:00
Sat 25th January, 10:00 - 15:00