04 Dec 2018
Evaluating efficacy in edtech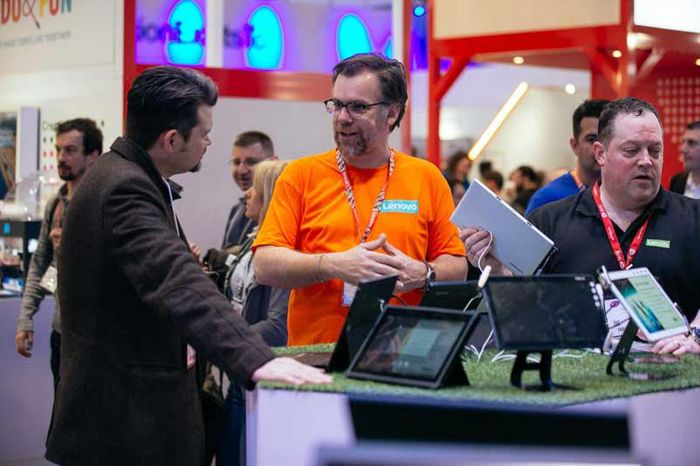 Evaluating efficacy in edtech: how to make smart decisions on your edtech choices
As the availability of edtech increases, consumers and practitioners have become more discerning, meaning the need to evidence how technology is supporting learning is greater than ever. How do teachers know what is efficacious and purposeful? How can edtech best be used to make teaching more effective, and learning more productive?
To help you answer these often daunting questions we've partnered with EDUCATE, UCL's evidence-based edtech programme to bring you some top tips and advice on what to look for and think about when choosing edtech products. Download the Bett Edtech Checklist here.
The EDUCATE team comprises experts in business and research who support and mentor developing edtech companies while they work on building their products and services. The backbone of this process is the access to an evidence base of what works. This is what makes the EDUCATE project unique, because spending time, money and effort designing and developing edtech is pointless if it serves no useful purpose in the classroom. More information about the EDUCATE programme can be found here.
It was the brainchild of Professor Rose Luckin, Professor of Learner Centred Design at UCL Knowledge Lab, and now EDUCATE's Director, whose forward thinking recognised the potential of good edtech in the learning process, while at the same time remaining mindful of the possible challenges it might bring. EDUCATE will be showcasing the work of companies on the programme in the Bett Futures zone at the Bett show in January. The team will also be holding daily sessions in the new Bett Peer-to-Peer Lounge where they'll explore some of the key questions you need to be asking in order to successfully adopt edtech in your school. Rose Luckin will be sharing key learnings from EDUCATE's work with schools in her session Making Technology Work for Schools in the Bett Arena on Thursday 24th January, as well as unveiling their new EDUCATE 4 Schools offering.
Partnering with EDUCATE and the Bett Advisory Group of school leaders and consultants, Bett has developed a new Edtech checklist for teachers. The Bett Advisory Group includes leaders from primary and secondary schools through to further and higher education, and academia. Together they have pooled their years of experiences from attending Bett, along with their learnings from researching, buying, implementing and sustaining edtech use, distilled into this handy, downloadable checklist for Bett visitors.
Armed with this guide from some of the most experienced heads in the business, and through the experience of the EDUCATE activity at Bett, you can be sure to make informed, confident decisions on your edtech.
Download the Bett Edtech Checklist
---
About Bett
Bett is the first industry show of the year in the education technology landscape, bringing together 800+ leading companies, 103 exciting new edtech start ups and over 34,000 attendees from the global education community.
Location & Opening times:
ExCeL London, Royal Victoria Dock, 1 Western Gateway, London E16 1XL, United Kingdom.
Wed 22nd January, 10:00 - 18:00
Thu 23rd January, 10:00 - 18:00
Fri 24th January, 10:00 - 18:00
Sat 25th January, 10:00 - 15:00