17 Apr 2019
Dr. Neelam Parmar, Director of e-learning at Ashford School in Kent discusses making personalised learning a reality.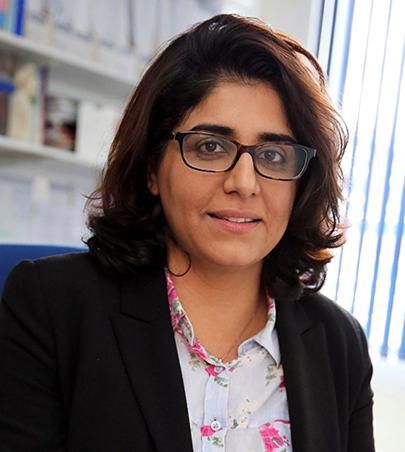 How do you invest supporting the shift to personalised learning?
The prospect of using educational technology to create personalised learning journeys is a tantalising one for school leaders. At a time when technology is pervasive, and information is available at our fingertips, in which learning can take place anytime, anywhere and in any place, it becomes imperative for schools to become Edtech-ready and offer new learning opportunities.

While there are now numerous Edtech solutions that offer individualised learning pathways for students, what is available, how much it costs and more importantly, how it is used in education, often seems to be lost in translation or completely misses the mark.

To ensure that schools make a solid yet appropriate procurement, we need to reflect on how technology can improve and offer individualised learning opportunities for our students. But a starting point is to go back to the basics of our approach to teaching and learning and consider the following questions:
What do we mean by personalised learning?
How can we use the technology available to improve the learning for our students?
What is the role of the teacher?
Can the use of technology meet our teaching demands and enrich our student's learning expectations?

It comes as no surprise that the underlying principles of personalised learning are not new to education. Teachers have adapted to meet the growing and unique needs for their students for decades, molding efforts to teach unconventional learners to catering for gifted and special needs pupils.

At its peak, customised learning encompasses individualising the entire learning experience for a student, focusing not only on the academic strengths and weaknesses but also on the ability to shape instruction to meet a student's interest. This would traditionally entail teacher-delivered activities or extended learning opportunities in a classroom.

Bring technology into the mix and personalised learning can include project-based work, but delivered in a manner that may be suitable or shaped by the student's interest, such as a blog, video or podcast. This is where I quote John Hattie's work Visible Learning, on the importance of meeting our students' expectations, so that learning becomes relevant and necessary.

Personalised learning is not a new concept but adding technology into the mix, allows for and promotes student agency and empowerment, based on how they learn best and what motivates them to learn. This can satisfy the twin goals of academic expectations and student satisfaction. The role and approach of the teacher within this setting then changes from delivering content directly to that of a facilitator who supports learning driven by their students.

When it comes to EdTech procurement, we should be guided by the fact that individualised learning is served by and not defined by technological tools. There are many Edtech products that support individual learning and the market is inundated with companies who claim to offer bespoke educational solutions.

However, one solution does not fit all and while one tool may offer a virtual platform for distance learning, it may fall short in creating a real time one-to-one mentoring and coaching forum. The good news is that while there may not be one complete package available, there are certainly a variety of tools, which can complement school-wide teaching and offer effective means of personalised learning.
What are the real-life examples of using EdTech in Early Years?

At Ashford School, teachers are using Edtech to create innovate learning spaces for their students. For children in the pre-prep years, we have found that Seesaw is an ideal tool for young students to share, communicate and create with one another.
Not only does it provide for a fun and safe place for collaboration but it also works seamlessly in informing parents online. Although there is a cost associated with Seesaw, it is money well spent and children leave the early years with their own digital portfolios.
What are the real-life examples of using EdTech in Primary Years?
This trend does follow into the older primary years where our students work within a virtual classroom using Showbie that operates as a more formal, yet lighter, learning management system (LMS).
This eliminates photocopied worksheets - and the excuse of lost assignments - while students have all the resources, materials, and tasks assigned in their online classroom, and are able to take their learning beyond school.
Students receive personalised real-time voice feedback, tailored just for them, and can respond to changes if required. This is a very powerful way of working and our students get relevant and timely feedback.
What are the real-life examples of EdTech in Secondary Years?
For our senior students, we use Microsoft's OneNote Class Notebook, which has transformed individualised learning. Not only does it function as a content library for all student classes, lessons, materials and resources but it also offers collaborative spaces in which whole class discussions or personalised assignments can be tailored to individually meet the needs of the students, whether they are struggling or advanced.
How has EdTech helped teachers?

For us, Edtech has made personalised learning both more appealing and more challenging. What is of key importance is that a school first determines what constitutes a good or relevant pedagogy. This can be anything from creating new innovative learning spaces to receiving real-time feedback or offering differentiated tasks.

Potentially, it could be all the above and more. It is essentially a three-step process: consider the pedagogy, source the tools and obtain the most cost effective product. Once these requirements have been realised, schools are then tech-ready to take advantage of the plethora of tools available in the market.
Hear more from educators within the Bett community over the next coming weeks! Make sure to stay connected and check out our social media channels below.
---
About Bett
Bett is the first industry show of the year in the education technology landscape, bringing together 800+ leading companies, 103 exciting new edtech start ups and over 34,000 attendees from the global education community.
Location & Opening times:
ExCeL London, Royal Victoria Dock, 1 Western Gateway, London E16 1XL, United Kingdom.
Wed 22nd January, 10:00 - 18:00
Thu 23rd January, 10:00 - 18:00
Fri 24th January, 10:00 - 18:00
Sat 25th January, 10:00 - 15:00