15 Dec 2016
Diamond Education Service: the benefits of healthy eating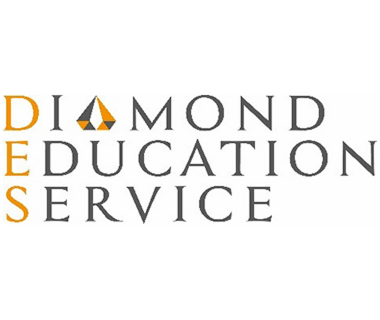 It's not necessarily something you think about: you sign your children up for school meals and off they go! The fact that they complain about soggy chips or lumpy custard seems inevitable – after all, school meals are hardly expected to be exciting or liked. And the thought of making packed lunches every morning is a chore you can do without, especially when you're busy trying to get everyone out of the house.
In becoming a governor, I was principally motivated to help the school achieve outstanding status and was prepared to help the head as much as possible in this shared goal. When it was brought to my attention that the quality of school dinners and uptake by the children had a direct impact on their academic performance, and thereby the school's results, I took a keen interest.
So with the head's blessing, I joined forces with a like-minded mum to find out more. We visited local schools, interviewed their heads and kitchen staff, held meetings with the current catering contractor, the local authority, School Food Matters, and a variety of companies who were providing individual contracts to local schools.
The outcome was a report to our board of governors recommending a change of contract from the incumbent, as they were providing a completely unsatisfactory level of service; we'd discovered the quality and quantity of food was lacking in all respects. Staff and the children were equally unhappy. The board accepted our recommendations unanimously.
But we faced a challenge; the number of children choosing school meals was not enough to interest any of the catering companies offering to cook from fresh contracts. The local authority was keen to keep us on board as they too had upped their game and were now seeking a borough-wide cook from fresh contract – so we stayed. But to provide food that was cooked from fresh, we needed a bigger kitchen and equipment as the incumbent contractor owned what we had. We shared our ambitions with the school community and the PTA, who agreed to fundraise for new equipment, and the head explored how we could accommodate a larger kitchen space. Achieving our ambitions seemed a long way off.
However, fortuitously at roughly the same time, the local authority asked the school to expand to permanent two-form entry – this involved substantial rebuilding work along with a new kitchen and new equipment. It was an amazing stroke of luck!
We now have one of the best school kitchens in London (and it is used by the new contractor as their training base), our meals are cooked from fresh, they've achieved Gold standard and the uptake is around 80 per cent. Staff and children are much happier. We also recognised that creating a healthy and happy food environment went much further than just the school meals. We worked tirelessly to ensure that we took a whole school approach to food, running growing and cooking classes and even keeping chickens!
And the icing on the cake (excuse the food-based pun!): last year we achieved 'outstanding' status from both Ofsted and the Diocese.