09 Dec 2019
Creating a digital strategy: 10 educational challenges, part 9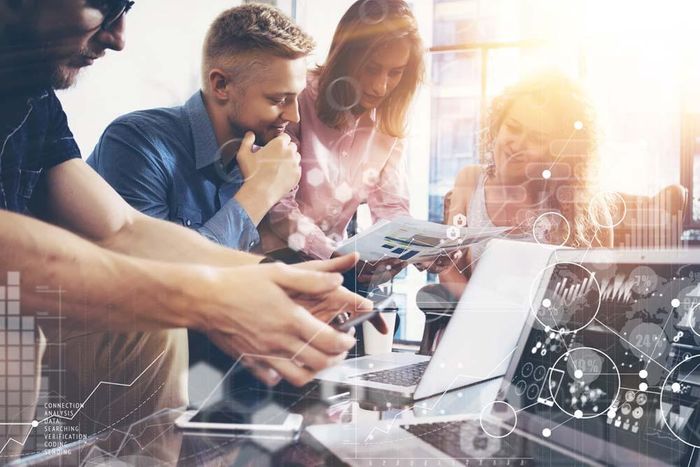 Ready to face a new digital dawn? Or is your primary or secondary school strictly analogue? Part nine of our look at the top challenges facing UK educators right now shines a spotlight on digital readiness, and what schools can do to get with, or ahead, of the times and start thinking digitally.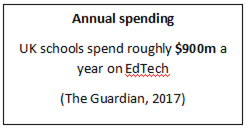 Level: Primary & Secondary
The Challenge
In August 2018, then UK Education Secretary Damian Hinds laid out the government's plans to create a new tech-led future for primary and secondary schools nationwide. The full strategy was launched in April 2019.
It's now on schools and academies to look into developing their own digital strategies, in accordance with government goals.
Now, there are a number of challenges inherent in working up a new digital plan from scratch.
Ofsted regulations - At present, Ofsted lacks a rating system for use of EdTech in schools, even with the organisation's updated criteria. Even so, Ofsted has said it will be looking at how EdTech "facilitates education". While it may not have its own criteria, schools will still need to take Ofsted's tech-focussed findings into consideration.
Procurement - Procurement processes vary from school to school, but a recent whitepaper from VLE designers Canvas suggests they can be streamlined. The whitepaper flagged up primary schools in particular, which often do not have the staff to commit to working on a protected procurement process.
Training – Our view is that ongoing training is an essential component of any digital strategy. Education leaders must be equipped with the skills they need to be comfortable with EdTech used in their classrooms. Teachers up to speed with EdTech often provide better student outcomes.
Legacy equipment & services – Updating or replacing legacy IT systems in a cost-efficient manner is a key priority. When mapping out a plan for digital transformation in your school, it is also important to plan how purchases made at different times can be integrated to ensure maximum impact.
The Solution
Firstly, schools should consider carefully how they can measure the impact and efficacy of any purchase, whether it be for teaching & learning or for back office activities. This is an important step that should be taken in advance of any budgeting or procurement.
Choosing when to purchase new digital solutions is also an important point to consider. As with many aspects, timing can be everything. It's advisable not to buy everything at once. Rather, a staggered approach is more beneficial.
Not only does this allow for a more measured release of funds, making it easy to stay on top of budgets, it also means potential integration can be planned in phases. Planning in such a way means that IT and technical departments aren't overwhelmed, teachers can get to grips with the new EdTech and work training into their CPD too.
Training is the essential step here. Schools need to ensure their educators are kept up-to-date with the latest tech developments. INSET sessions and close collaboration with suppliers will help embed new skills with teachers and ensure that they have the confidence to make the most of the technology.
The removal of legacy equipment should fall into the procurement phase. Identify which pieces need to be replaced/upgrade and plan accordingly. It should be noted that electrical equipment, like computers, are subject to special waste equipment disposal regulations. Be aware of this.
Remember to keep checking into Bett for more information on how EdTech is helping educators at all levels beat the modern world's unique educational challenges.
---
About Bett
Bett is the first industry show of the year in the education technology landscape, bringing together 800+ leading companies, 103 exciting new edtech start ups and over 34,000 attendees from the global education community.
Location & Opening times:
ExCeL London, Royal Victoria Dock, 1 Western Gateway, London E16 1XL, United Kingdom.
Wed 22nd January, 10:00 - 18:00
Thu 23rd January, 10:00 - 18:00
Fri 24th January, 10:00 - 18:00
Sat 25th January, 10:00 - 15:00