12 Oct 2018
CPD accredited webinars from Bett on 21st Century Skills, AR/VR and AI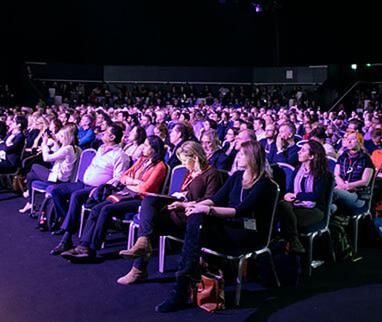 We're delighted to offer three 30 minute seminars that explore some of the latest developments and principles in education:
Developing learners with 21st Century Skills and Knowledge
Leveraging AR/VR to drive attainment
What is AI in education?
These CPD accredited videos draw on the world-famous Bett seminar programme to develop your knowledge and insight as a contemporary educator. The sessions are aimed at any level of educator, and can provide valuable discussion points for Inset days or team meetings, supporting the development of the viewer in their understanding and appreciation in these areas.
The webinars draw on the expertise of world leading practitioners, thinkers and companies to break down some of the most challenging principles and give context to the topics that are discussed and shared at Bett each January. Noted contributors include: Beverly Clarke, Rose Luckin, Bill Rankin, Abdul Chohan, Mr P, and Stephen Heppell.
Some of the benefits include:
Get to grips with some of the newer terms and principles entering the education sector
Help shape your thinking on how to engage with innovation to improve learning outcomes
Allow your team to have a shared understanding of these areas, inspire, and spark debate
Access accompanying discussion guide
Gain CPD accreditation
The first webinar is live now
Watch webinar
---
About Bett
Bett is the first industry show of the year in the education technology landscape, bringing together 800+ leading companies, 103 exciting new edtech start ups and over 34,000 attendees from the global education community.
Location & Opening times:
ExCeL London, Royal Victoria Dock, 1 Western Gateway, London E16 1XL, United Kingdom.
Wed 22nd January, 10:00 - 18:00
Thu 23rd January, 10:00 - 18:00
Fri 24th January, 10:00 - 18:00
Sat 25th January, 10:00 - 15:00