24 Jan 2018
Bett partner with Shift Learning to launch the Innovation Index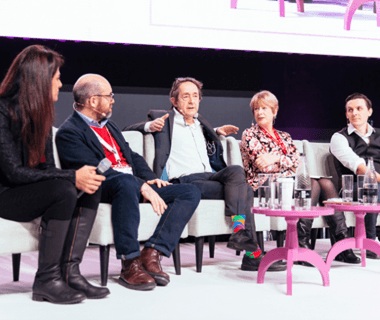 88 per cent of teachers agree that edtech improves education, but institutions are reluctant to fund it.
The Bett Innovation Index, an annual temperature check for innovation in education, has been released today.
Key findings from a survey of over 1,000 educators indicated that the majority of teachers from all over the sector agree that education technology benefits education, but that 42 per cent of institutions are reluctant to invest in it.
During the opening of the 34th Bett show, the world's largest technology in education event that attracts educators from across the world, the Bett Innovation Index research was launched. The research explores global approaches to innovation in education to better understand awareness and adoption.
The report is the result of large scale independent research undertaken in Autumn 2017 by Shift Learning. The results reveal that of 1,026 educators surveyed, 88 per cent agreed that education technology enables innovation in pedagogy and has improved the quality of education in their sector; 87 per cent agreed that it has a positive impact on educational outcomes and 84 per cent agreed that it saves educators' time.
However, the results also show that there is a lack of institutional support for edtech. 42 per cent of educators surveyed suggested that their institution is reluctant to invest, and 47 per cent stated that the IT infrastructure inhibits adoption of more education technology.
Simon Presswell, MD of Bett, at Bett says, "These results are in line with the recent commitment from the Government to focus on technology skills within schools indicates that the willingness of schools to adopt and embed innovative technology must change soon in order to avoid schools falling behind."
---
About Bett
Bett is the first industry show of the year in the education technology landscape, bringing together 800+ leading companies, 103 exciting new edtech start ups and over 34,000 attendees from the global education community.
Location & Opening times:
ExCeL London, Royal Victoria Dock, 1 Western Gateway, London E16 1XL, United Kingdom.
Wed 22nd January, 10:00 - 18:00
Thu 23rd January, 10:00 - 18:00
Fri 24th January, 10:00 - 18:00
Sat 25th January, 10:00 - 15:00