24 May 2017
Bett on the road - Redefining Learning Conference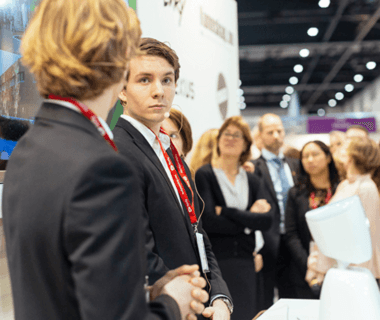 Last year we had a great time at the Northampton Primary Academy Trust event "Redefining Learning" so we are making this our second stop. There'll be insightful and refreshing speakers talking technology, creativity and how the arts can, and must, be alive and well in education. Main speakers include the inspirational Headteacher Tom Rees, and Ian Fordham, the Director of Education for Microsoft in the UK.
Practical information about the roadshow
Main host: Northampton Primary Academy Trust Northampton, UK
Date: Friday 19th May 2017
Venue: Simon de Senlis Primary School

Content highlights
Ian Fordham - Microsoft Education Lead - Ian is the former CEO of Edtech UK, Britain's strategic body for the education and learning technology sector, and is co-founder of The Education Foundation, the UK's leading cross-sector education think tank. He is also a Mayor of London Technology Ambassador. He has held positions across the education and not-for-profit sector, including Deputy Director of the British Council for School Environments, Head of Policy at ContinYou, Head of Training and Development at Education Extra and is a former secondary school teacher.
Tom Rees - Headteacher, Simon de Senlis Primary.
Kevin Sait - Head of IT Strategy at Wymondham High School, Microsoft Certified Trainer, Microsoft Certified Educator, Microsoft Technology Associate and Microsoft Office Specialist.
Meet us there
Complete the short form below and a member of the team will be in touch shortly.