24 May 2017
Bett on the road - Northern Education Tech Conference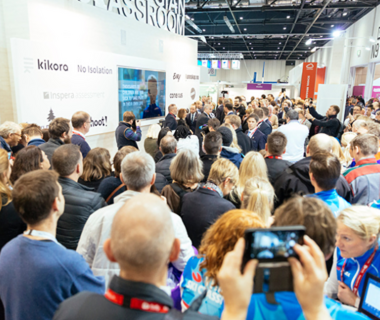 Our first stop will be the Northern Education Technology Conference in Leeds. The agenda programme is packed full of useful sessions on topics like assessment, lesson capture, and e-safety.
Dr. Steve Croft, an Astronomer and Educator from the University of California, Berkeley will finish off the day with his session on inspiration.
Practical information about the roadshow
Host: Independent Schools Portal
Where: Leeds, UK
When: Mon 15th May, 2017
Venue details: Leeds Beckett University, Headlingly Campus, James Graham Building.

Content highlights
Miles Berry, Principal Lecturer in Computing, University of Roehampton
Andy Falconer, Headmaster, St. Olaves School, York
David Horton, Head of Digital Strategy, Orwell Park School
Ann Marie Christian, Safeguarding & Child Protection Expert, Speaker & Author
Dr. Steve Croft, Astronomer and Educator, University of California, Berkeley
Meet us there
Complete the short form below and a member of the team will be in touch shortly.