01 May 2017
Bett focuses on transforming Education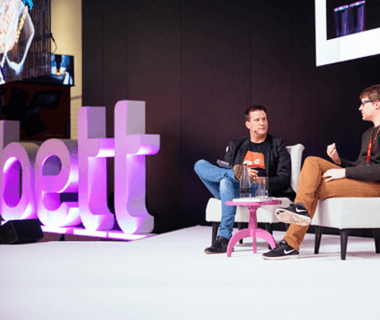 We're pleased to announce that each month Bett will be focusing on a different theme and exploring it across a set of articles, interviews, podcasts and features so that you can discover new approaches and technologies that can help you in your role as an educator.
We start in May with Opportunity and Equality, over the month we'll be exploring how education systems need to adapt to meet the needs of a new generation. Especially if they are to help unlock social mobility and future employability and deliver on the increasing drive for equality.
Throughout the month we'll be speaking to individuals from Brazil and across the Middle East, as well as the UK to uncover a broad perspective of how these challenges are being met across the globe.
We'll also dive into the Bett Archives to uncover stories that have been shared on the Bett Stages, including the Bett Arena from London, all so that we can help to increase your knowledge and inspire you to create your own story of success.
These features will all be wrapped up into a monthly newsletter which you can register for here. This digest is aimed at institution leaders who are keen to improve their schools and universities but struggle to find the time to keep on top of everything. We want to help by making it as easy as possible for you to find this information and to enable you to bring it into your daily working life.
Help us shape Bett 2018
Plans are already underway for Bett 2018 in London; We've just opened a new call for content process and we're looking for ideas for all of our features, so if you've got an amazing story or an innovative new approach to learning that you'd like to share with the industry please click here to register and download our call for content document. We're looking for ideas by mid-June and we'd love to hear from you.
If you'd rather not speak, but you'd like us to know more about the big picture issues facing you we've also opened a short survey to help us get some additional insights on the strategic challenges facing you as an institution, leader or educator.