21 Oct 2019
Bett as a fledgling startup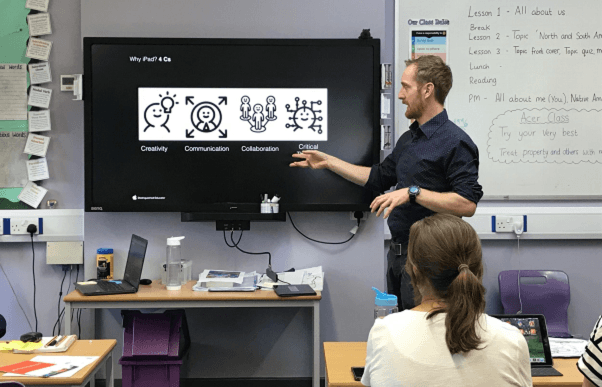 After years of loyal visits as a tech enthusiast, teacher and school leader, I am excited to be attending BETT as a startup under my own steam.
Digital Resilience UK launched in late 2019 with the mission of preparing students for digital lives. Working as Director or Digital Strategy at the Royal Hospital School, I witnessed daily how young people interact with mobile devices and the upsides and downsides they face in their connected lives. At RHS we put significant work in to ensuring a holistic approach to online safety and digital skills acquisition. It was fantastic to be recognised as a member of the EdTech 50 in 2019 for our innovative approach in this area.
Last year I was invited to speak at the BETT arena with The UK Safer Internet Centre, South West Grid for Learning, NCSC and Ofsted in the area of online safety. During the 2019 arena talk, I provided school-based insight on the nature of the cyber threats we face and the importance of changing the attitudes of both staff and students in building resilient organisations and individuals. Speaking alongside these agencies, I realised that the collective expertise had a value beyond those in the hall.
There seemed to be a large cross-over between digital strategy, tech-integration, online safety, digital skills and curriculum development. Schools often overlook the soft-skill and critical thinking aspects of mobile learning programmes, such vital elements in preparing students for digital lives. Resilient schools link these areas to create a landscape and culture where students can select the right digital tools for the right task. They build environments where students can fail and learn from mistakes within safe environments. They also develop skill sets and attributes that prepare young people for digital employment and life beyond the school gates.
Following the talk, I began working as a consultant in the online safety and digital strategy fields and by September 2019, Digital Resilience UK was born! My goal with DRUK is to offer this expertise to any school - particularly those who do not have the capacity to develop such a programme in-house.
So here I am! We have our first 15 clients and are working alongside partners such as Jigsaw24, Digital Awareness UK and Kids N Clicks to support schools, parents and young people. We provide professional services, impartial advice and practical training to schools on how to make their institutions and students more resilient. We also provide hands-on technology training and students engagement workshops.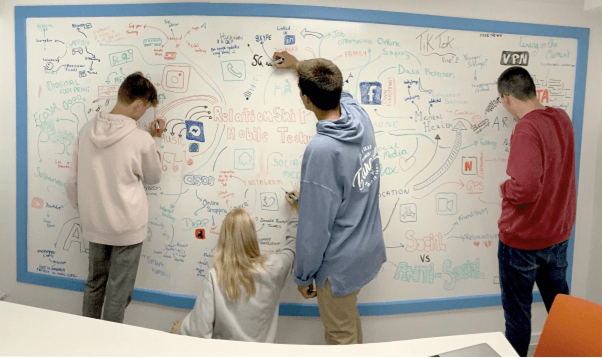 I am really looking forward to BETT 2020 and delivering the online safety session the School Theatre on Saturday 24th. I will be sharing seven practical strategies and truckload of curated resources for teachers and parents to take away with them. My plan is that anyone who attends the session will leave feeling empowered: that they can make a difference in their institution.
In 2020 we plan on expanding the business to support more schools. Check out DRUK.org.uk or the socials below to find out more or stop in at the Schools Theatre on Saturday 24th to support a friendly startup!
Click here to find out more about the work of Digital Resilience UK
---
About Bett
Bett is the first industry show of the year in the education technology landscape, bringing together 800+ leading companies, 103 exciting new edtech start ups and over 34,000 attendees from the global education community.
Location & Opening times:
ExCeL London, Royal Victoria Dock, 1 Western Gateway, London E16 1XL, United Kingdom.
Wed 22nd January, 10:00 - 18:00
Thu 23rd January, 10:00 - 18:00
Fri 24th January, 10:00 - 18:00
Sat 25th January, 10:00 - 15:00