19 Feb 2019
Bett and Education Show 2019 Review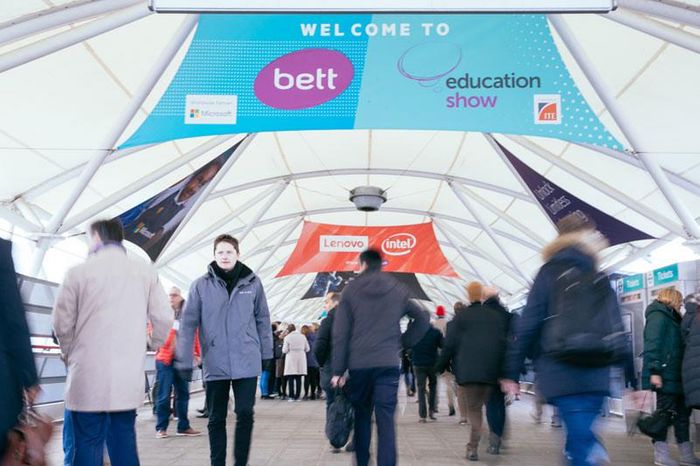 January saw the global education community come together in London for the 35th year, to discuss the future of education. Over 800 leading companies, 100 edtech startups and 34,000 visitors attended the annual Bett Show.
For the first time, The Education Show took place at the ExCeL alongside the show. The Education Show attracted over 7,000 visitors, including 3,000 school leaders. Both shows offered an opportunity for leaders in the education sector to exchange best practice and share their inspiration.
Bett: exhibitors and speakers continue to transform education
UK Secretary of State for Education Damian Hinds opened the Bett Show, recognising the importance of the show as a forum for discovering the wide showcase of technology on offer in the edtech market. "There's no better example of an efficient market working well than here in the ExCeL," he said, pointing to how Bett is "bringing together buyers, sellers, the interested and the curious to test and see what is on offer."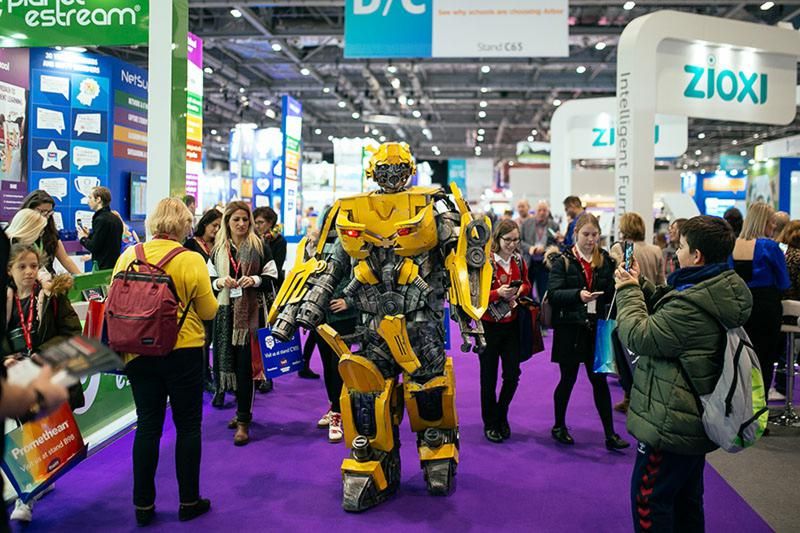 New Product Launches
A number of other big players had announcements to share with the market at the event.
The British Education Suppliers Association (BESA) launched LendED, a new platform to help schools to make more informed decisions about edtech investments. The platform allows educators to browse a multitude of innovative technologies on the market and try them out for free before making a purchase.
Pi-top unveiled its new modular computer called the pi-top [4], allowing learners to create, control and programme everything from flying drones to lighting systems.
Education management and VLE specialist Canvas launched a new piece of online CPD software called Practice, helping to train and support high quality teachers through web-based video. Their new solution effectively gives teachers the opportunity to 'learn by doing' and receive meaningful and actionable peer and expert feedback.
Microsoft introduced a series of new Windows 10 devices for the classroom alongside launching its Classroom Pen, for use with its Surface Go device.
Sarah Herrlinger, Director of Global Accessibility Policy & Initiatives at Apple, presented a suite of assistive technologies demonstrating how innovative solutions can improve accessibility for learners with special educational needs. She also laid out plans for the company to bring coding to blind students across the UK, in collaboration with The Royal National Institute of the Blind. She stressed that regardless of whether a student self-identifies as having a disability or not, technology can support with visual, auditory, verbal, motor and other cognitive and developmental difficulties.
Dremel DigiLab unveiled its next generation 3D printer – the 3D40 Flex. The new model promises to offer schools and colleges upgrades such as 30% faster printing, and a higher resolution mode than the previous version.
i3-Technologies presented its latest smart furniture addition: the iMO-LEARN. The active chair encourages movement and consequently oxygenation of the brain, improving focus and engagement. The new smart furniture has a particular benefit for leaners with special educational needs.
Inspiring Content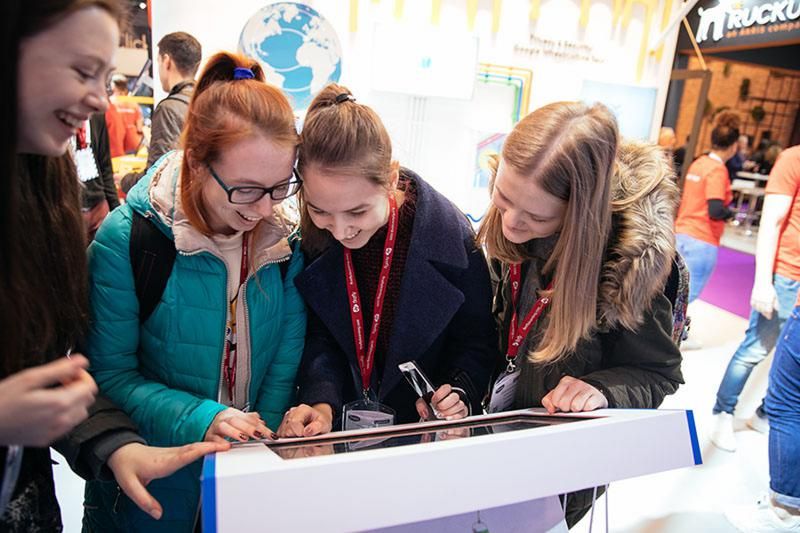 In addition to product launches, there was a range of inspiring talks and discussion panels across the show's stages.
Discovery Education's discussion panel focused on the shared responsibility for teaching children how to spot fake news. Panellists agreed that the need to prepare children for the world of disinformation has never been greater.
Josh Phillips, Education Associate at The Institute for Strategic Dialogue said that teachers can use fake news to their advantage by bringing examples into the classroom for children to examine. Charlene White, ITN Journalist added that this 'spot the difference' approach is especially difficult on social media, an area that consequently needs extra attention. The message of the discussion was brought home by Steph Neale, Headteacher at Beatrix Potter Primary School, with his warning that society will change for the worse if children do not start asking questions.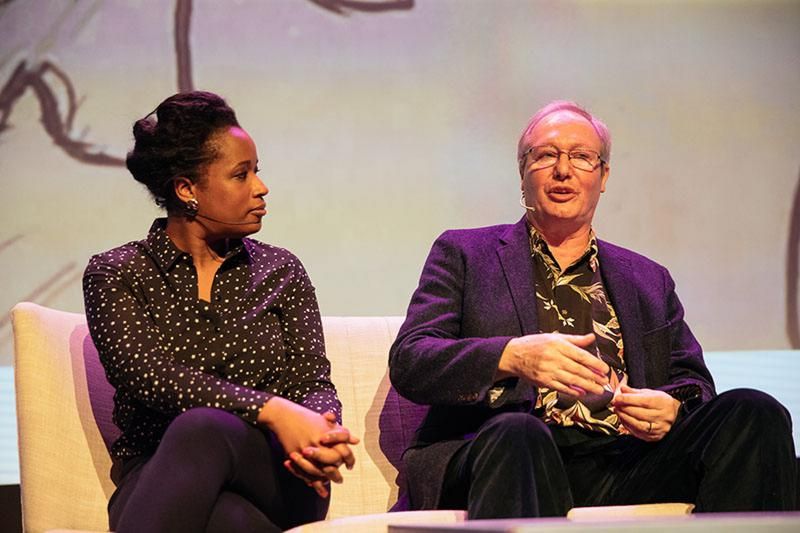 Broadening the discussion away from pure technology, authors Cressida Cowell and Anthony Horowitz explored the topic of writing. They argued that children must learn to love writing if they are ever to engage with it fully. Cressida suggested too many children are worried about spelling, which can put them off writing early on. Both pointed to the the need to teach grammar, but emphasised the real challenge facing schools is to create a space for children to discover the joy of writing.
Bett also saw a live performance from Ruti Olajugbagbe, winner of The Voice 2018. Ruti spoke of her experience as a student at Gable Hall School, which invests heavily in music tech. She was joined by Faye Beamish, Head of Music at Gable Hall who argued that exposing students to tech as early as KS3 prepares them for real-world music jobs.
Inspiration also came from Scarlett Lewis, Founder of the Jesse Lewis Choose Love Movement. Scarlett presented her vision and tools for social and emotional learning in schools across the globe. Scarlett Lewis founded the Jesse Lewis Choose Love Movement after her son was murdered in the Sandy Hook tragedy in Connecticut in December 2012. She stressed the need to focus on proactive prevention of negative and destructive behaviours at school, to reduce the likelihood of violence and tragedies later in life.
Keep reading inspiring content
The Education Show: cultivating the leadership schools need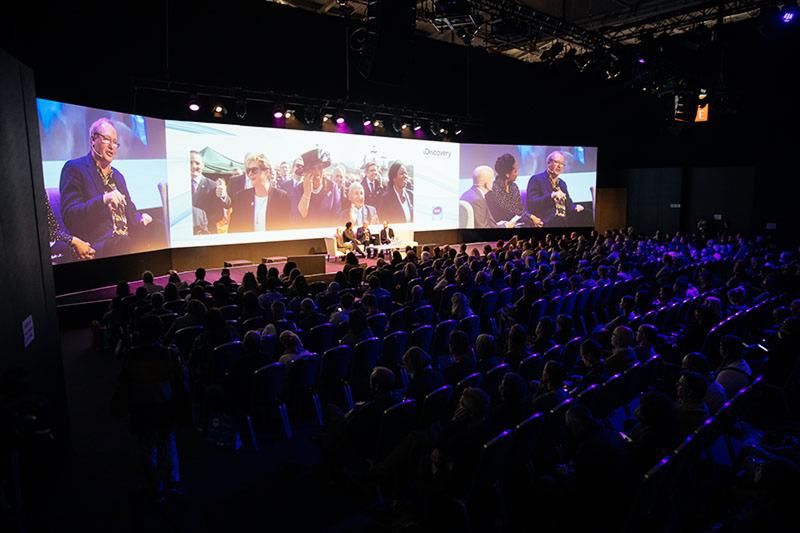 Split across three theatres, the Education Show offered heads and business managers the chance to explore policy and best practice in education leadership. With more than 40 CPD-accredited sessions and seminars, visitors were able engage in meaningful conversation to maximise learning and achievement in institutions.
Michael Rosen, author of children's classic We're Going on a Bear Hunt, opened up the conversation around the arts and literacy in today's curriculum. He was joined by actor Jason Isaacs and educational author Isabella Wallace, whose publications include the Best of the Best book series. The session provided inspiration in the importance of literacy as an enabler of social mobility among all pupils.
Eileen Milner and Mike Pettifer of the Education and Skills Funding Agency (ESFA) led discussion around lesser-known avenues of funding available to schools. The session created a safe space for real dialogue between schools and their governing bodies, with a Q&A session afterwards that stood as an opportunity for the governing body to gain feedback from teachers.
Leading Guardian journalist and school governor Laura McInerney shared her forecast for the future of education. Addressing teacher recruitment crisis and teacher wellbeing, she presented her game-changing app Teacher Tapp, which regularly surveys teachers on workplace and wellbeing.
Drew Povey from Channel 4's fly on the wall Educating Greater Manchester gave a talk on effective leadership for schools in special measures. He related his experiences of turning around Harrop Fold School, including establishing a police presence on site to manage behaviour. The crux of his message was the importance of drawing on learnings from change management case studies from all sectors – from elite sports, FTSE 100 companies and third sector organisations.
Similarly, Tes Headteacher of the Year 2018 Jane Nolan shared her story of how she transformed Ormiston South Parade Academy. The school was previously teetering on the edge of special measures and was suffering from poor staff moral and high turnover.
She emphasised the need to unite all stakeholders behind a single vision of progress. In doing so, she was able to change mindsets, promote inclusion policies and allow create a culture of knowledge exchange.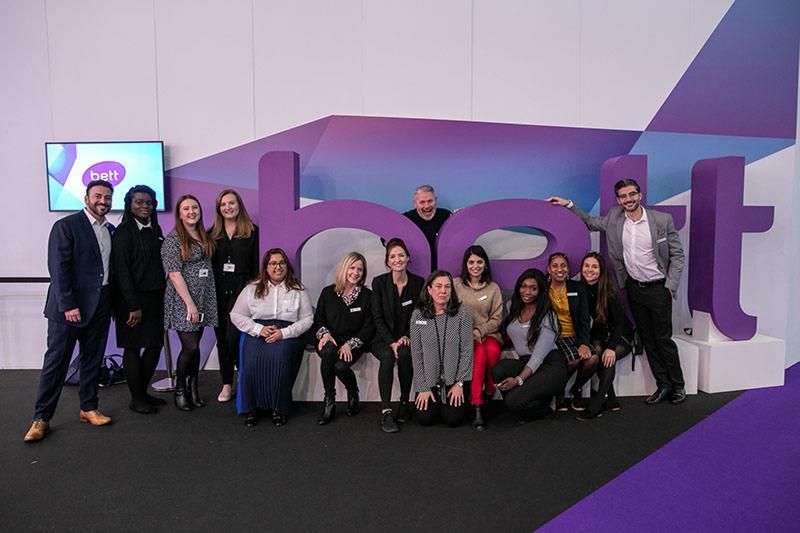 Bett and The Education Show brought together the best minds in education leadership, innovation, and forward-thinking educators under one roof to see and experience the best in education and tech from around the world.
Along with a forum that facilitates constructive and candid conversations, the events provide the platform to help improve learner engagement, offer inspiration to educators and a brighter future for the teaching profession.
Both shows return to ExCel London side-by-side from 22nd-25th January 2020. Please join us next year as we continue to look ahead to the future of education and bring you the very best in ideas, inspiration and cutting-edge technology.
Don't forget to complete your free registration today to gain plenty of valuable insight and inspiration at Bett 2020.
---
About Bett
Bett is the first industry show of the year in the education technology landscape, bringing together 800+ leading companies, 103 exciting new edtech start ups and over 34,000 attendees from the global education community.
Location & Opening times:
ExCeL London, Royal Victoria Dock, 1 Western Gateway, London E16 1XL, United Kingdom.
Wed 22nd January, 10:00 - 18:00
Thu 23rd January, 10:00 - 18:00
Fri 24th January, 10:00 - 18:00
Sat 25th January, 10:00 - 15:00