04 Sep 2018
Bett 2019: Themes at the heart of education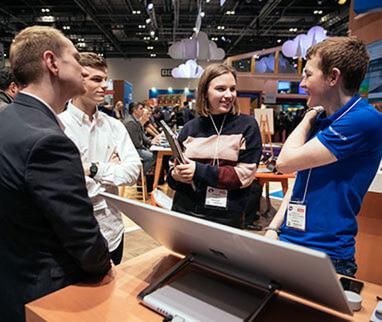 At every level of education, the themes for Bett 2019 are based on the real needs of the education community, from the tech nervous newbie through to the cool geeky early adopter.
Leaders in education consistently look to Bett to help them with strategy, so we're pulling together outstanding examples people, and organisations, who are doing amazing things in, and for, the sector.
We want to help visitors gain insights into every facet of leadership and understand how to improve their institution, and hear the latest trends in edtech for 2019 – so be sure to complete your free registration today to get involved.
21st Century Skills and Knowledge
The next big challenge faced by teachers and leaders is helping their students be ready for an uncertain future, we'll be bringing to life all the skills that learners today will need to thrive tomorrow.
We'll showcase the best examples of schools and colleges who are challenging their learners to become entrepreneurs and use their abilities to do exceptional things.
SEN and Neurodiversity
The growth in visible, and invisible, disabilities and learning needs is becoming more of a challenge across all levels of education. Especially as more systems move towards integrated education which creates a more diverse learning space.
Across the show we'll showcase the products and solutions through trails and our new SEN area. Within the seminar programme we'll share best practice and inspiring stories to help improve knowledge and learning of teachers, leaders and support staff.
Exceptional Pedagogy
Teachers want to do their very best for their learners, to help them tap into the latest thinking in improving learning outcomes. There's remarkable things happening in learning spaces all over the world such as personalised and mobile learning. We'll be sharing the stories and insights behind that best practice in teaching and learning.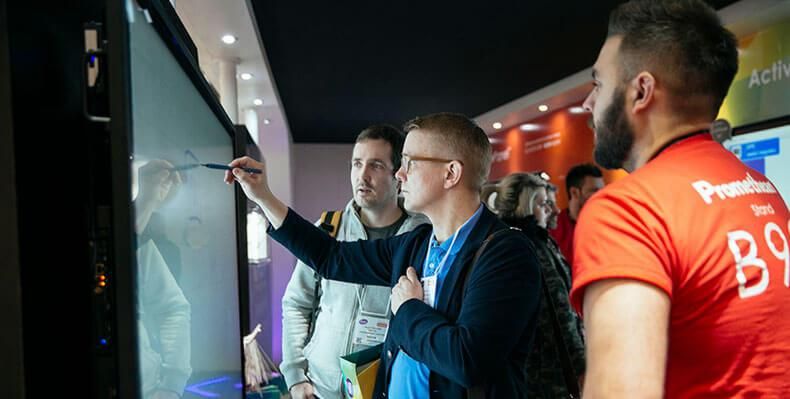 Classroom Tech and Resources
Moving beyond the big shiny hardware on show at Bett is something that teachers have been calling for, we're going to highlight large and small examples of innovative tech and resources, especially in the run up to the show that can help empower learning, many of which are free or work for schools on a budget.
Institute Tech and Solutions
Operating a school that uses data and analytics to drive improvements in student outcomes and operations is fast becoming a pre-requisite. Additionally, they help with the latest approaches to assessment and workload management.
We'll highlight the examples, case-studies and best practice that can help Senior Leadership Teams and infrastructure management to make the right choices for their institution and make improvements to existing tech.
Futures
Bett has built a reputation for showing the boundary pushing innovation coming out of the EdTech scene. Across our seminar programme and Future's area we're pushing our exhibitors, and speakers to contextualise how the products, services and solutions they present are effective for institutions.
More broadly at Bett we're committed to driving the efficacy agenda forward and working with the leading minds to break it down into much more manageable bitesize chunks and help schools and colleges embed it into their operations.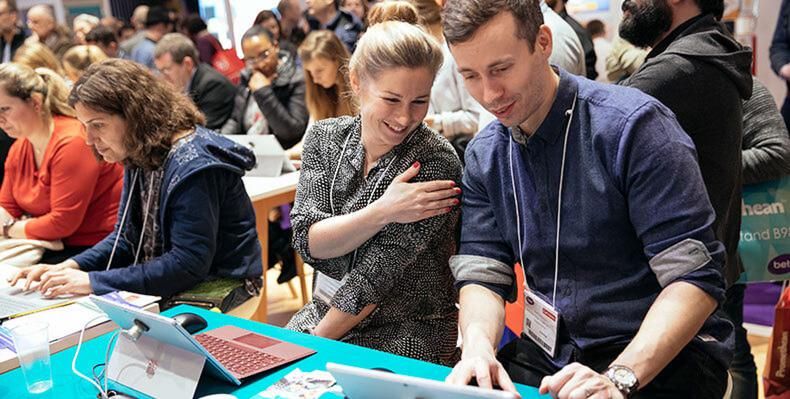 A sneak peek of what's new at Bett 2019
NEW 21st Century Skills and Knowledge Area - bringing to life the skills today's students will need to thrive tomorrow.
NEW area on the show floor focusing on SEN and Neurodiversity - sharing best practice and uplifting stories to help improve the knowledge of educators
NEW Impact Award – A new Bett Awards category where for the first time, students and educators are invited to shout about the positive difference edtech is making in their school.
NEW product trails for bespoke visitor tours around Bett - helping you navigate the show floor and highlighting key relevant exhibitors
NEW learning focused agenda with key themes such as 'Classroom Tech and Resources', and 'Institute Tech and Solutions' to provide practicality and inspiration in equal measure.
Don't forget to complete your free registration today to gain plenty of valuable insight and inspiration at Bett 2019
---
About Bett
Bett is the first industry show of the year in the education technology landscape, bringing together 800+ leading companies, 103 exciting new edtech start ups and over 34,000 attendees from the global education community.
Location & Opening times:
ExCeL London, Royal Victoria Dock, 1 Western Gateway, London E16 1XL, United Kingdom.
Wed 22nd January, 10:00 - 18:00
Thu 23rd January, 10:00 - 18:00
Fri 24th January, 10:00 - 18:00
Sat 25th January, 10:00 - 15:00