16 Jul 2019
Announcing The Bett 2020 Advisory Group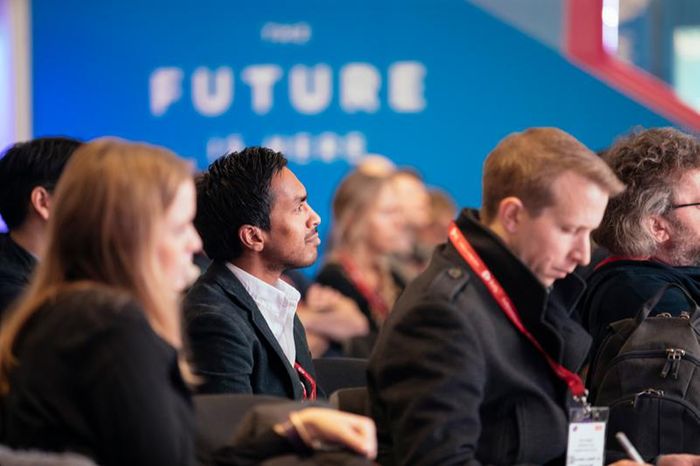 Collaboration and knowledge-sharing is a vital cog in all education machines. At Bett, we're proud to work with some of the key figures in the industry's educational circles, inviting them to form Bett 2020's Advisory Group.
The Advisory Group is a panel of experts from all educational spheres and roles. The figures making up the panel helps Bett shape its annual show's content and themes, helping us maintain our status as the leading educational technology event worldwide.
Who makes up the Bett 2020 Advisory Group?


Alfred Cardona
Director of Quality and Transforming Learning
Barking & Dagenham College

Alison Clarke-Wilson
Principal Research Associate
UCL Knowledge Lab
UCL Institute of Education
Beverly Clarke
National Community Manager
Computing
BCS, The Chartered Institute for IT
Carol Allen
Education advisor for ICT and Inclusion
Dave Smith
Senior Inspector
Havering Education Services
Esam Baboukhan
eLearning Manager
City of Westminster College
John Galloway
Advisory Teacher for ICT
SEN and Inclusion
Tower Hamlets

Jon Audain
Senior Lecturer
Education for Information and Communication Technology (ICT) and Music for Primary ITE
University of Winchester

Jon Tait
Deputy Head
Acklam Grange School Middlesborough
Karine George
Freelance Educational Advisor
Kyriaki Anagnostopoulou
Assistant Dean and Professor of Higher Education
Institute for Education
Bath Spa University
Rose Luckin
Professor of Learner Centred Design
UCL Knowledge Lab

Stella McCarthy
Computing Coordinator & Acting Deputy Head
Benshurst Primary School, Essex
Why do these educational figures come to Bett?
"Bett provides a hub to connect together like-minded and engaged educators around technology," says Jon Audin of the University of Winchester. "Once a year, everything that you need around the field of EdTech and its use can be found under one roof. With talks, teachers, students and companies sharing the latest practise and ideas it encourages the searching questions of whether this technology will make a difference to students we teach."
As technology plays a wider role in improving education, teaching and student outcomes, Bett continues to play a big role in bridging the gap between educators and tech suppliers.
"My trips to BETT are always to feel the buzz of being connected to likeminded people in tech," National Community Manager at Computing at School Beverly Clarke says. "Each trip I have a few known suppliers which I aim to see and then I go along to the thought provoking talks which are taking place."
While technology is a key focus of Bett, collaboration and knowledge sharing is also at the core of what the show offers. It makes for the perfect platform for showcasing and sharing best practices and the latest developments in education, as Alison Clarke Wilson of UCL says: "I have been coming to Bett since about 1996 – and what draws me back is both the opportunity to share the work I am doing more widely - and to learn from others doing the same."
Technology's educational impact
"Technology in education gives every child a voice, the use of devices combined with intuitive software and an interactive board enables a teacher to move freely around the classroom, interacting with pupils," says Stella McCarthy, Computing Coordinator at Benhurst Primary School.
In 2020, Bett will be exploring six big themes, and EdTech plays an exceptional role in defining each of them. The themes are:


| | | |
| --- | --- | --- |
| | | |
| Innovation | Wellbeing | Empowering Teaching & Learning |
| | | |
| Inclusion, Social Mobility & SEND | Future Tech & Trends | Skills |
"Technology helps to bridge gaps with social mobility," explains Beverly Clarke. "Once students have use of tech, they can see endless possibilities and reach out beyond their immediate environments"
Educationalist Karine George adds: "The opportunity to break free from the confines of the classroom so that students can work not just locally but nationally and globally.
"Against this background we can make learning real and relevant, bringing world issues to the table for discussion. In this way, with different experiences and backgrounds, we have more chance of creating global citizens who together will have more chance of solving some of the world's problems more creatively, whilst developing a global tolerance and understanding for the many different points of view."
Bett will be exploring the above themes, and the interplay between learning, teaching and technology this year, across nine theatres in both North and South Halls, and its upcoming must-attend edition. 180 hours of content is waiting at Bett 2020.
The 2020 Theatres Include:
Professional Development Theatre (North and South Hall)
The Staff Room
Bett Arena
Education Show Theatre
Higher & Further Education Theatre
Tech in Action (North and South Hall)
Schools Theatre
The Education Show will be held inside of Bett 2020 too this year, adding further content, speakers and events to enjoy.
Pedagogy is explored at Bett, as Stella McCarthy enthuses: "There are many inspirational, motivational talks which take place in the main arena. Meet like minded educators at peer to peer sessions and have in depth discussions around pedagogy. Some exhibitors have teachers and student digital leaders on their stands, who you can meet to discuss how the technology is used in their schools."
To hear more from Bett's Advisory Board, keep an eye out for more articles in the coming weeks that will discuss the latest themes, topics and innovation that are at core of Bett 2020.
Reach out to us about Bett 2020.
For further information on the Bett Advisory Group, and what you can expect at 2020's event, please contact our team today at content@bettshow.com.
---
About Bett
Bett is the first industry show of the year in the education technology landscape, bringing together 800+ leading companies, 103 exciting new edtech start ups and over 34,000 attendees from the global education community.
Location & Opening times:
ExCeL London, Royal Victoria Dock, 1 Western Gateway, London E16 1XL, United Kingdom.
Wed 22nd January, 10:00 - 18:00
Thu 23rd January, 10:00 - 18:00
Fri 24th January, 10:00 - 18:00
Sat 25th January, 10:00 - 15:00