15 Dec 2016
AnalysisPro Ltd: How to use video analysis in education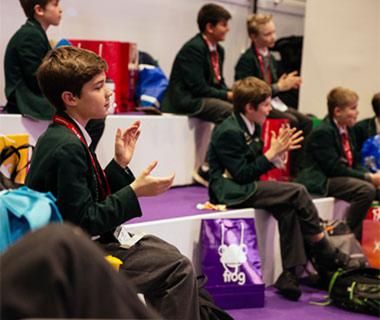 The established video analysis processes used in professional sport are not necessarily sport specific. In this blog, I will share some examples and insight into how video analysis processes are being applied within education.
The main aim of video analysis is to create resources that objectively display key information and facts about an activity that can be used to support and enhance the feedback process.
When I deliver training sessions on our video analysis tools, I always base it around three main steps:
STEP 1 - GET VIDEO IN
Whatever activity you are doing, as long as you have video, you can start a video analysis process. You can use handycams, smartphones, professional cameras and also IP cameras. Increased accessibility means that it is much easier to get started than you may think.
STEP 2 - BREAK IT DOWN
Before you start to break anything down, you have to establish what it is you would like to find (Key Performance Indicators). In this process, we can help you to start building up the basis of a template of different actions to record. You can then bring in tools like Codimg video analysis software and the Nacsport Tag&go app to put these templates together, so that you can use them to analyse your videos.
Once your initial template is established, it's now just a matter viewing the entire video and pressing buttons as you see actions happen. This results in you having a timeline for your video, which is broken down into rows of different categories. On each row, the moments you registered will show as a clip in the timeline.
This process can either be done live, or post-event.
STEP 3 – GET VIDEO OUT
By breaking down the video, you now have a record of that session that can be permanently stored and reviewed as many times as you want. By reviewing the clips in the timeline, you begin to get a full understanding of what happened. The next big step is to determine how this can impact your performance, decisions or feedback to others. Within Codimg, there is a great presentation tool which lets you add notations, voiceovers and drawings onto your clips to really highlight what you are seeing.
Showing a video of key moments to others is a great way to cultivate discussions, reinforce your message and enhance understanding.
Hopefully, the information above gives you an overview of video analysis processes and how they can be applied to any activity. We are here to help you achieve your goals and can assist in creating or developing existing video analysis workflows to apply to your environment. So please don't hesitate to get in touch to find out more about video analysis and how it could help you.