25 Jul 2017
3 Top Edtech Trends: Sign of the times?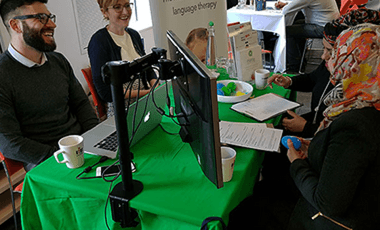 Over the past year, Innovate My School has engaged hundreds of senior leaders at our Speed Dating and LIVE roadshow events. Bringing together educators and industry, we facilitate thousands of conversations that enable us to take an accurate pulse on the products schools are looking for, and why.
The tough environment facing our schools has been widely publicised, and whilst many focus on the bleak outlook, I am a great believer in that out of hardship comes innovation. This concept is probably even more pertinent to education, given that we have passionate, innovative change-makers at the heart of the system - our teachers.
We are also hearing the voices of our Innovate My School community loud and clear. Our weekly newsletter is packed full of of innovations happening within schools in every corner of the UK and in between, being powered by edtech. Schools are being asked to do more with less, and edtech it seems is very much part of the answer.
So, we have been busy listening and compiling our findings, and here are the top 3 edtech trends heading into the new academic year:
1) Invest in teachers - they are a priceless resource
Given the recruitment crisis, more senior leaders are evaluating online tools to support teacher wellbeing and CPD. They are focused on retaining and growing the teachers they have, and creating a culture supportive of teaching, learning, and allowing everyone to be the best they can be.
2) Buy more time in the day by (really) reducing a teacher's cognitive load
There is still a strong market for the right marking and assessment tools to decrease the time teachers spend marking and recording work that doesn't demand higher order skills. Schools are looking for solutions that are easy to use, integrate seamlessly with other key systems, and that are proven to do a number of tasks more effectively than the status quo.
3) Data security and safeguarding
Many schools are looking for tools accompanied by sound advice to help them manage, store and back up their data. They are also looking to edtech to support them as they navigate through the journey to become GDPR compliant - a new government legislation that kicks in next year. This could be a massively time consuming and resource heavy task, at a time when every school's resources are stretched to the max.
So they're the 3 top trends, but what about 'disruptive' edtech trends I hear you ask? VR devices are definitely on the radar of forward-thinking leaders, but we are still hearing more questions being asked and generally unanswered of this trend in terms of the impact it can have on learning outcomes. It seems the key may lie in the content. Educators are waiting for a range of learning material designed especially for VR, proven to have an impact on learning gains rather than becoming just another fad.
There is lots of opportunity out there for EdTech providers, especially those that understand the challenging environment right now, with the tools and expertise to help schools do much more with less.